A rare oral surgical procedure, sinus lifts are performed only on the upper jaw, on the teeth near the sinus cavity. If an upper canine has been missing for a long time, the tissue between the sinuses and the oral cavity will become thinner and will become unable to house a dental implant. In these cases the dental implants may actually poke out into the sinus cavity. This is unhealthy, and potentially dangerous, as it leads to higher risk of infections. This is where a sinus lift comes in. It is the surgical augmentation of the sinuses, making them somewhat smaller, and providing a layer that the dental implant can be housed in.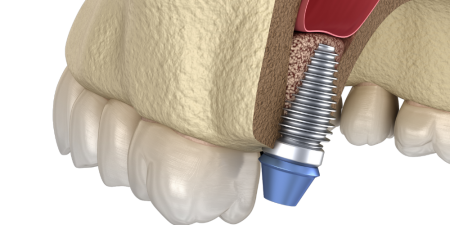 The procedure is fairly simple. It takes roughly 45 minutes, and involves invasive oral surgery. One of the upper quadrants will be opened while you are under local anesthesia. After that, your dentist will insert some bone grafting material into the bottom of the sinus cavity, which will later integrate and make your bone grow and strengthen. The entire area will be sewn shut, and you will be left to heal for around six months (healing times are anywhere between three months and a year).
If you are thinking of getting a dental implant on your upper jaw to replace missing teeth you may have to get a sinus lift. Call our friendly customer care staff for a consultation session with one of our expert oral surgeons.
Summary:
You may need this procedure if you have had a tooth missing from your upper jaw for a prolonged period of time. The procedure will make the bone between the sinus and the oral cavity thicker and stronger, to provide stability for your dental implants.
Long-term solution for bone loss
Highly skilled and patient centered oral surgeons
Strong support for dental implants