Dentures are removable replacements of one tooth or an entire row of teeth. They are anchored in artificial gum material, which is made of resin and can have a metal base. Replacement of all of the teeth is possible with dentures.
Replace an entire row of teeth
Denture repairs
Fixed and removable dentures
Dentures in Central London
Whether you are looking to replace an entire row, both rows, or just need a partial denture, we have just the right one for you. We deal with many different kinds of solutions to problems that missing teeth can present and bring to day-to-day life. Therefore, our dentures come in a variety of different kinds and types. From different materials to different stabilization methods, we are confident that our dentures can solve your problems, even if you have no teeth left. Read on to find out more.
What are dentures?

Dentures are rows of artificial teeth or dental crowns, that are meant to replace an entire row of teeth, or most of one that has been missing. Dentures are not attached to natural teeth, dentures can come in a variety of materials, and can be made with or without an artificial gum material to anchor the row of crowns with. Usually, dentures are removable, and are adhered or the force of suction keeps them in place, or they are attached to a bite plate that goes over the roof of the mouth. But they can also be attached to dental implants, and can be removable or fixed.
Types of dentures
Although the main difference between different kinds of dentures is whether or not they can be removed or are constantly in the mouth, there are several other ways we can differentiate between them, and break them into categories.
Fixed dentures
These kinds of dentures are the basic form of the denture, the kind that stays in and is adhered to the mouth. The denture is stabilised using dental adhesive, and these dentures and partial dentures are sadly more prone to falling out than other kinds of dentures. Usually these kinds of dentures come with some kind of artificial gum material or a bite plate that the dental crowns are on, but this is not a matter of fact. The basic internal structure of these dentures is usually metal, but also other materials can be used.
Removable dentures
Removable dentures come in two kinds: the first that needs to be adhered but can be taken out easily, and the kind that comes with a bite plate and the suction in the mouth can keep the denture in place. Both have their advantages and disadvantages. The adhesive can prove stronger than imagined, and can cause problems upon removal. If suction is keeping the denture in place, then it is easier to remove. The mouth frequently changes when there are no teeth in it, it will have to be readjusted every few months or yearly.
Dental implant stabilized dentures
Dentures can be removable or fixed and be attached to dental implants. Dental implants can serve as the stabilising factor, and the denture can be attached to the dental implants via a click bar or an o-ring. The denture would then be attached to an abutment that attaches to the click bar.
Denture repair
If you already wear a denture or partial denture, and are experiencing denture sores, discomfort and pain while wearing your dentures, then please get in touch with us as soon as possible and let us help you out! Although wearing dentures may be strange at first, they should not be painful, and should not cause sores or damage to the soft tissues. If these conditions occur, then the denture needs to be adjusted or repaired and refitted.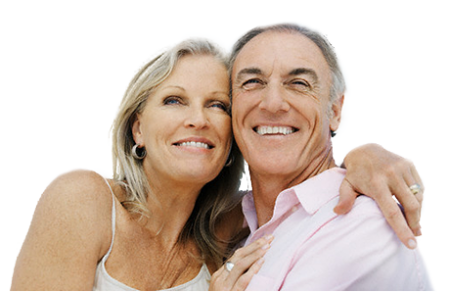 Solutions
Dentures can end the problems that having edentulous conditions can cause, and can help with speech impediments, biting and eating food that may be impossible with a lack of teeth, and can help with boosting your confidence by greatly improving your appearance. Get in touch with us and find out what a good pair of dentures can do for you!
If you would like to get dentures, or wish to adjust your existing dentures, or have them repaired, contact our friendly customer care staff and they will happily book an appointment for you to see a private dentist.
Fixed / Partial dentures cost in London

Removable acryl denture (per arch) price is from £1099.
Removable denture with locators (upper) cost is from £9,500.
Removable denture with locators (lower) cost is from £9,500.
Removable denture with locators (both arches) price is from £18,000

Please inquire for partial denture prices.
We are located in Central London
Our address is: 8F Gilbert Place, London, WC1A 2JD Holborn (next to Bloomsbury). About Camden: Lincoln's Inn Fields is a neighbourhood in the extreme south of the borough that is only 500 metres from the Thames. The northern part of the borough is home to Kentish Town, Hampstead, and Hampstead Heath, which are less populous districts. Numerous parks and open areas may be found in the London Borough of Camden. City of Westminster (near Soho, London) and the City of London are the next-door boroughs, followed by Brent to the west of what was once Roman Watling Street (now the A5 Road), Barnet and Haringey to the north, and Islington to the east. It encompasses all or a portion of the following postcode areas: N1, N6, N7, N19, NW1, NW2, NW3, NW5, NW6, NW8, EC1, WC1, WC2, W1, and W9.
The borough of Camden also includes Bloomsbury, known for its garden squares. To the west, the fashionable district of Marylebone is rich in shops and restaurants, while the prestigious Mayfair extends slightly into Camden. Covent Garden, famed for its entertainment and market, adds to Camden's vibrancy. Bordering the east of the borough are Clerkenwell and Farringdon, hubs for the design industry and renowned for their mix of old and new architecture. Although Lambeth and South Bank are located south of the Thames and not within Camden, they contribute to the broader cultural scene that Camden residents can easily access. To the east of Camden, beyond Islington, lies the diverse and bustling borough of Hackney, which provides a distinct cultural blend of its own. Wimpole Street and Harley Street (very close to Camden) are famous for the high number of private health care providers, especially dentists.