If you have lost some teeth or even one tooth, you'll be happy to know that there are three dental replacement options available to you with varying costs and outcomes. Actually, there are four choices because the fourth is to do nothing. But doing nothing will likely cause bigger problems for you later. If you're reading this, you must be seriously considering dental replacement options. Remember, good teeth mean more than just a brilliant smile and added confidence. You will be able to speak and eat better, too. There are many factors to consider when making a dental replacement choice. Often, the cost is one. With that in mind, here are the dental replacement choices from the least to the most expensive and what is involved in each procedure.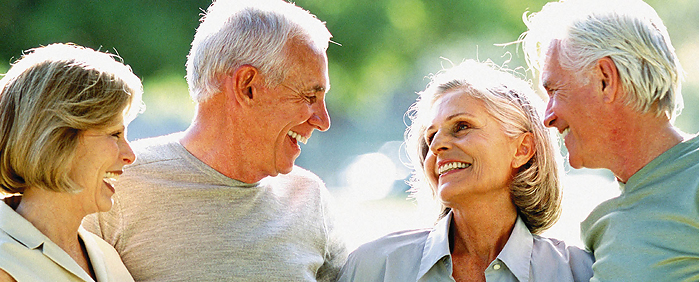 Dentures
This is the least expensive of your dental replacement options for a few good reasons. They:
Are temporary
Are not as secure as more permanent options
Are sometimes uncomfortable
Must be removed for proper cleaning
Dentures are frequently chosen because they are the cheapest option. If you choose them as your dental replacement choice, take comfort knowing that modern dentures can be made to look exceptionally good.  But, they can be uncomfortable at times if they do not fit quite well and could slip and slide. Ask your dentist how to remedy this situation if slipping occurs. Also, some patients are put off by having to remove them on occasion for cleaning. And they could break if dropped.
Dental Bridges
Dental bridges are often chosen because they are a compromise dental replacement choice between the cheaper but less permanent dentures and the more expensive implants.
Dental Bridges:
Are a permanent dental replacement solution
Is an option which doesn't require surgery
Provide the same natural look and feel as dental implants
Allow you to eat normally without slippage
Dental bridges avoid the need for surgery by making use of the neighboring teeth and are a sound, cheaper alternative to implants. Bridges have been made for a long time and are an extremely inexpensive way to replace missing teeth. Be aware that there may be additional work required as drilling may be necessary for some teeth to accept crowns which anchor the bridges. With a new crown on the teeth either side of the gap, the dentist can suspend a new tooth and join it to those two new crowns. Be advised that the dentist may have to provide three new teeth. One is needed for each side of the space and the tooth to replace the missing one. This can be an unexpected extra cost.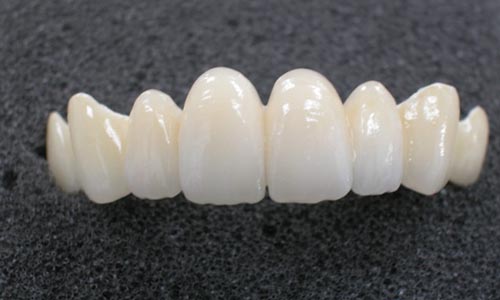 Implants
If cost is not an issue in the dental replacement search, choose implants because they:
Are also a permanent solution
Will match your other teeth
May last longer than other options and, hence
Could be more cost- effective over time
A dental implant is a titanium replacement for your natural tooth inserted into your jaw bone that fuses to your jaw to create a secure 'root'. It integrates with your mouth completely so you will find that, in most cases, a dental implant becomes a solid and permanent dental replacement for one or more missing teeth. The solution results in the implant matching the coloration of your current teeth and is also shaped to fit flawlessly with your natural teeth. This is especially important when considering a dental replacement for the all-important front tooth or teeth. Plan thoroughly with your dentist as treatment time will vary, though a usual case will take 3-5 months in total.
Summing Up
Now that you know what your dental replacement options are, it is important that you select the one that best suits your needs and your wallet. Take action now to replace your missing teeth to prevent possible future problems with bone loss in that area and your bite—and, of course, to get that great smile.