The first thing you can expect is an improved smile immediately after the procedure. Enjoy it, but a little care must be taken for best results. Before getting up and driving home, wait for the anesthesia to wear out completely. It is quite normal for some oozing of blood to take place after surgery. You can use cold packs or press on dry gauze pads to stop it. Avoid hot drinks for a while, and do not eat until anesthesia has worn off completely.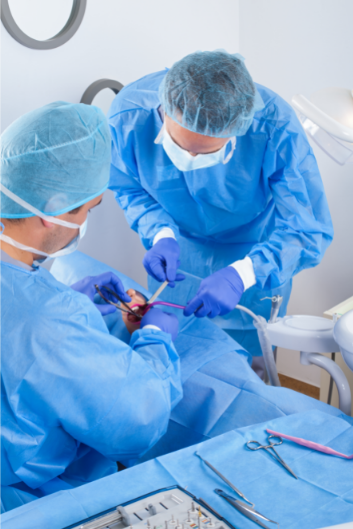 In the next two days avoid strenuous movements. A little bit of swelling is also normal and will at its peak in about two days. A little bit of warmth applied to the cheeks will help reduce it.
Slight pain is quite normal after surgery. Pain will increase when the anesthetic effect finishes. If necessary, take some over the counter pain killers. If pain and swelling do not subside and even increase after a few days, consult the implant specialist. Continue using any antibiotics that have been given you.
Keep the mouth as clean as possible. Continue using the mouth wash for at least a weak, and every time try to hold the liquid over the site of surgery for some time. Mouth rinses with warm saline water will also aid quick relief from swelling and pain.
Resume your daily brushing, but avoid the surgery sites until properly cured.
While eating avoid the sites of surgery, and rinse after food. Avoid smoking until the wounds heal.
After the wound has healed, and in about three to six months your implant will have firmly integrated with the bone around it. Now your teeth are like natural teeth. Enjoy life while maintain routine dental hygiene and six-monthly visits for inspection.