Modern dentistry practice does allow for "immediate implants" in some qualified cases. Such cases can walk away with new teeth (albeit temporary) in a matter of an hour after the examination and discussion of costs. The temporary teeth are later removed and replaced with permanent teeth. In some cases, even permanent teeth may be made ready using CAD-CAM equipment while you wait in the office. you can walk away with a new smile in just one visit which can spread over a few hours. Remember that even in these "immediate "cases, bone integration will still need time of a few months. Teeth must not be loaded before that.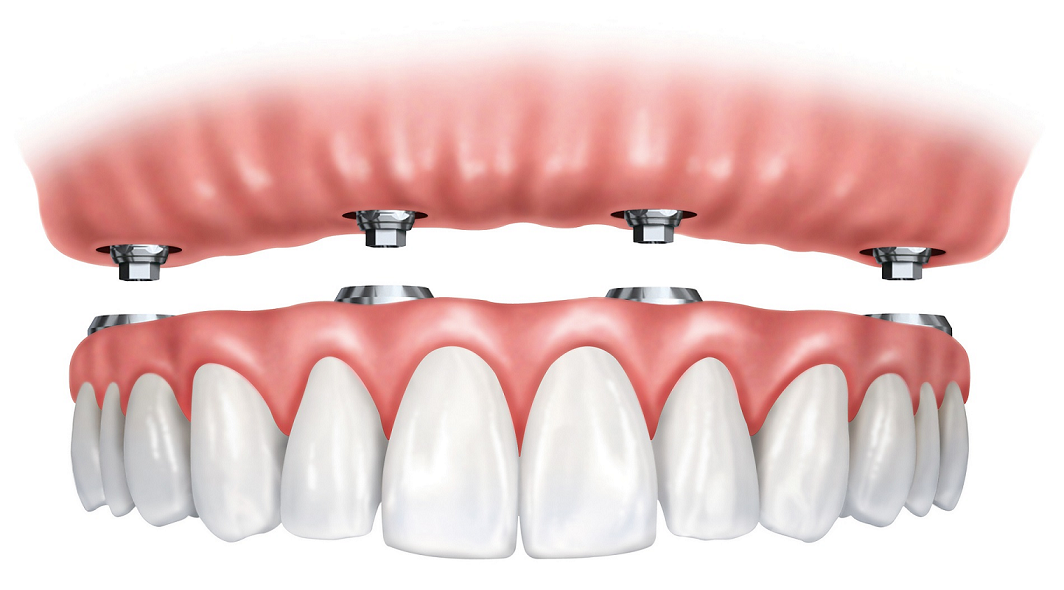 The traditional procedure is multi-stage, involving two or more visits. It was the practice, after the detailed examination to go through the following procedures:
Treat any gum disease
Extract the bad and unwanted teeth
Allow time for healing of the jaw.
Graft bone, and gum tissue where deficient. Wait for graft to integrate and create new bone.
Screw the implants in and cover them up with a healing screw, in case of delayed implant loading. Then seal the gum.
After due time for osseointegration, load the implants with teeth or bridges.
You can plan your visits after the examination. It will help you adjust your visits with your work or holidays.