Dental professionals understand that if you are wearing dentures or have missing teeth, implants can enhance your life quality and provide you with the confidence you need while smiling and eating.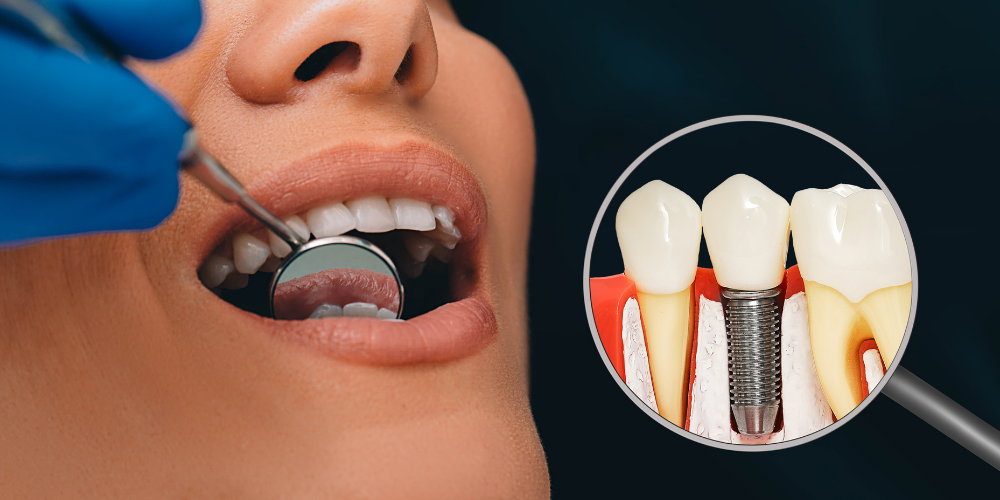 Dental implants have reinvented the replacement of teeth. Before the invention of oral implants, people with dentures could not chew certain types of food. However, dental implants changed the scenario and provided a superior fix to missing teeth.
The advancement of dentures changed the lifestyle of patients with artificial teeth. Back in time, people with dentures were unable to chew appropriately. This meant they were missing out on essential foods and nutrients. However, this altered with the progression of oral implants.
A dental implant is placed into the jawbone. A small incision is made on the gums, and after this, your dentist uses different sized drills to create a passage. Once this is achieved, they will place the implant into the bone and stitch the overlying gum tissue. The dental implant placement process is done under local anaesthesia, ensuring that you are comfortable and pain-free during the procedure. Once the dental implant heals and integrates with the jawbone, a crown is placed over it. It can take anywhere from 3-6 months for the dental implant to integrate with the jawbone.
Benefits And Drawbacks of Dental Implants
There are many options to replace missing teeth; one of these options is dentures. Dentures are removable and come with certain restrictions. Unlike dentures, dental implants serve as a fixed replacement. Implants are screwed into the jaw bone and hold the crown in its place.
Implants are a long-lasting solution to tooth loss.
There is no need for special cleansing or adhesives, and maintenance is easy.
Consuming your favourite foods will be possible.
Compared to dentures, an implant does not loosen and offers a permanent fixed solution.
Dental implants may cost more but are the most superior and long-lasting alternative to replacing the missing tooth.
You can easily care for your implants the same way you would for your natural teeth.
You  Must Think About Dental Implants If:
You're insecure about your look. Nothing is even worse than hiding your smile.
You have to avoid your favourite foods because of chewing difficulties.
Your current dentures or oral bridges are not suitable.
How long is the treatment?
Getting an oral implant is a multi-step procedure that can take several months. When you were determined as a good candidate by the dentist, you will be advised for dental implants. In case of picking this dental solution, you ought to know that it consists of the extraction of your damaged tooth.
When the implant remains in place, your jaw and surrounding tissues will require some time to recover. This can take anywhere from 6 to 12 weeks. At this time, our dentist, oral surgeon, or periodontitis will examine the implant site to ensure it is adequately healed.
Another significant aspect of dental implants: they are easy to maintain by brushing and flossing, just like your natural teeth because, after all, they are the closest thing you can have to your natural teeth.
You no longer have to compromise on your smile; with dental implants, you can get the beautiful smile you have always desired.