Dental Crowns in Central London
Replace the visible portion of your tooth with one of our long-lasting dental crowns! If you have a missing tooth, or just half a tooth, top it with a crown, and get your normal chewing and biting functions back.
We work with E- Max (Lithium Disilicate), porcalain fused-to-metal (PFM) and Zirconia crowns.
Takes just two visits, and is done within 5-10 business days
Thanks to our own dental laboratory, we will have your crowns done cheaper than your average dental clinic!
A missing tooth can be a serious problem, and can cause speech impediments, the loss of more teeth, and TMJ problems, back and neck aches, and the list goes on. Dental crowns are artificial teeth that can be attached to your real teeth, or to a dental implant, and thus replace the teeth that you are missing. Dental crowns and bridges are one of the basic services of dentistry. At our innovative dental practice, we have our own dental laboratory, which means we can get you a dental crown faster than other dental practices, without having to compromise the quality.
What is a dental crown?
Dental crowns are the basic unit of dental prosthesis. Dental bridges are manufactured of dental crowns and individual dental crowns together with dental implants (which are essentially artificial tooth roots) are what is referred to as dental prosthetics. A dental crown is an artificial replacement of the visible portion of your tooth, the one that you tear and chew food with, use to speak, and flash when you smile.
A dental crown can go on top of a dental implant, can fill up a gap where a tooth is entirely missing by being attached to an adjacent tooth, or can go atop a tooth stub that has been filed down so that it can receive a dental crown.
When there is more than one dental crown next to each other, we call the device a bridge. Dental crowns do not come with artificial gum material, but dental bridges can. Dental crowns are made up of an internal structure that has a tooth coloured porcelain replica of your actual missing tooth attached to it. Dental crowns take about 5 working days to make, and need to be burned for days in a special kiln in a dental laboratory.
Types of dental crowns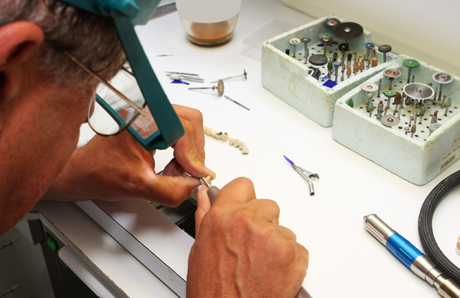 The main difference between different kinds of dental crowns is the internal structure used to make them. The outer layer of tooth coloured porcelain is almost always the same, regardless of what kind of dental crown you are getting. There are two kinds of dental crowns based on this; traditional, metal dental crowns and ones that have a zirconium internal structure.
Functionally these two crowns are much the same, and the real difference lies in their aesthetic qualities as zirconium internal structures are basically exact replicas of living human teeth.
Traditional dental crowns
Traditional dental crowns consist of metallic internal structures that have a tooth coloured porcelain replica of your tooth fused to it. This is a durable, hypoallergenic dental crown that even people with metal allergies can use, and one that is an exact copy of your missing tooth. This type of dental crown can be used to replace any tooth in any position, but is most often used to replace teeth outside of the smile zone, meaning the back teeth primarily.
Zirconium dental crowns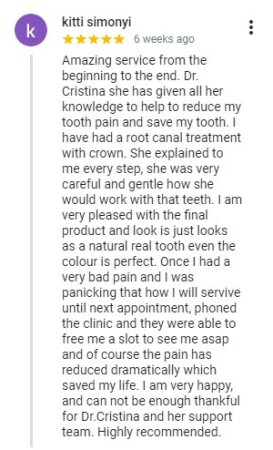 Zirconium dental crowns consist of a zirconium oxide internal structure and a tooth coloured porcelain replica of your missing tooth fused to it. This material is completely hypoallergenic, and can be used by anyone.
The main difference between zirconia dental crowns and traditional, metal based dental crowns is when light is shone upon the dental crown itself, the zirconium oxide internal structure plays with the light in the same way that real living teeth do, while the traditional metal internal structure will show up as black lines against the surface of the crown.
This is why the dentist will always recommend zirconium dental crowns to replace the front six teeth on both arches, sometimes also known as the "smile zone". Since zirconium oxide is an expensive material that is a rare mineral and needs to be especially treated (not to mention the extra skills that are needed to make the crowns), they cost significantly more than traditional metal based dental crowns. This is why only the first six teeth are usually replaced with this type of dental crown, as the rest will probably not have a light shone on them.
If you are interested in getting dental crowns, or need more specific information about our dental crowns, please do not hesitate and get in touch with our friendly customer care staff!
Tooth crown cost in London

Tooth crown recementation cost is from £149.
Crown build-up price is from £149.
Crown (Ceramic / E-max / Gold / Zirconia) price is from £797.
Dental Crown Infographic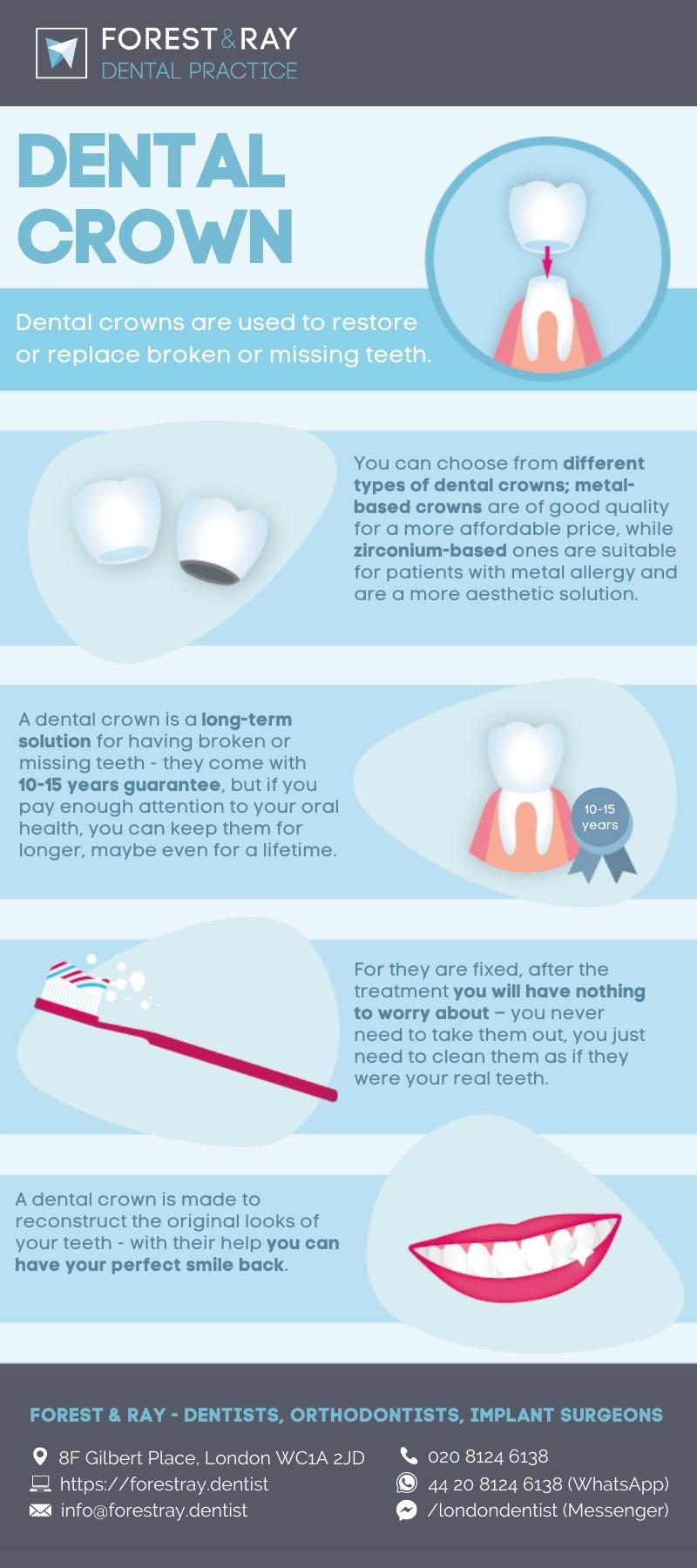 We are located in Central London
Our address is: 8F Gilbert Place, Holborn (next door to Bloomsbury), London, WC1A 2JD. About Camden: Lincoln's Inn Fields is a neighbourhood in the extreme south of the borough that is only 500 metres from the Thames. The northern part of the borough is home to Kentish Town, Hampstead, and Hampstead Heath, which are less populous districts. Numerous parks and open areas may be found in the London Borough of Camden. City of Westminster (near Soho, London) and the City of London are the next-door boroughs, followed by Brent to the west of what was once Roman Watling Street (now the A5 Road), Barnet and Haringey to the north, and Islington to the east. It encompasses all or a portion of the following postcode areas: N1, N6, N7, N19, NW1, NW2, NW3, NW5, NW6, NW8, EC1, WC1, WC2, W1, and W9.
The borough of Camden also includes Bloomsbury, known for its garden squares. To the west, the fashionable district of Marylebone is rich in shops and restaurants, while the prestigious Mayfair extends slightly into Camden. Covent Garden, famed for its entertainment and market, adds to Camden's vibrancy. Bordering the east of the borough are Clerkenwell and Farringdon, hubs for the design industry and renowned for their mix of old and new architecture. Although Lambeth and South Bank are located south of the Thames and not within Camden, they contribute to the broader cultural scene that Camden residents can easily access. To the east of Camden, beyond Islington, lies the diverse and bustling borough of Hackney, which provides a distinct cultural blend of its own. Wimpole Street and Harley Street (very close to Camden) are famous for the high number of private health care providers, especially dentists.