Even better, if you are looking for immediate results and  would like to restore your smile in just one day, we can offer you teeth in a day (also known as All-on-4  (Same-day teeth)) option.
This concept is based on same day surgery and fit of new teeth (full set of teeth)!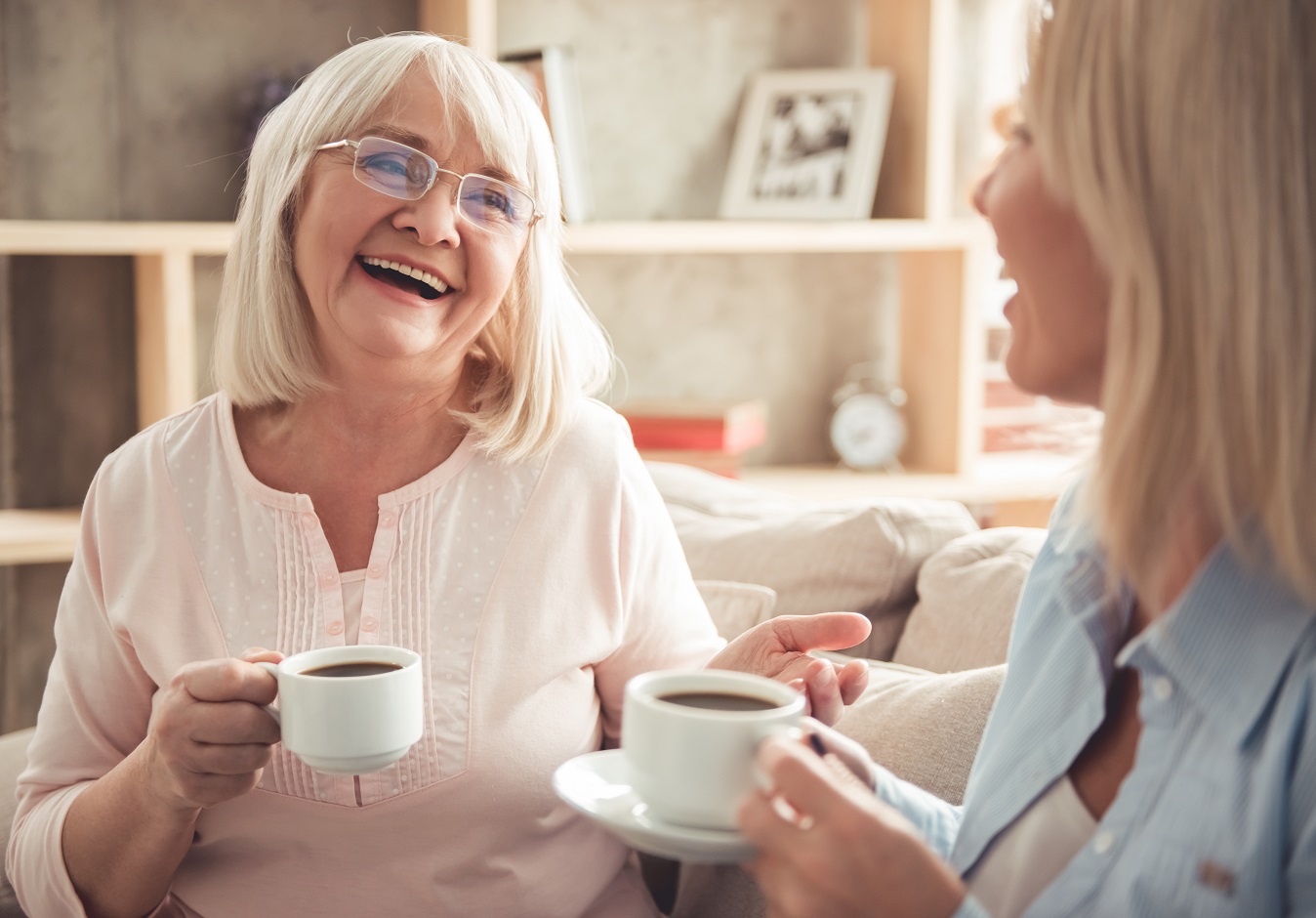 First consultation
At an initial assessment our surgeon, Dr Martinis will be able to tell you how soon you will be eligible for All-on-4  (Same-day teeth): Teeth in a day.
At this first consultation we should take impressions, X-rays and photos of your mouth. It is very likely than a 3D CBCT scan will be required to safely and effectively plan your treatment.
Are you interested in All-on-4 (Same-day teeth)? Come to our surgery for an All-on-4 (Same-day teeth) consultation!
All-on-4  (Same-day teeth): Teeth in a day appointment
Morning
If you are happy to start your treatment we will book a morning and same day afternoon session for your same day new teeth.
In the morning Dr Martinis will place the implants to support the new teeth. If any additional surgical procedure is required such as bone grafting or sinus lift it will be done simultaneously.
This may take 3 or more hours and can be done under local anaesthesia.
Noon
Immediately after this surgical appointment our dental implant technicians optimise the already constructed, visible part of your new teeth: your implant supported teeth for your afternoon session. During this time you can rest and enjoy a liquid form lunch.
Afternoon
Your long term temporary new teeth will be fitted the same day at this session. It will be supported by (usually 4) implants for each jaw and fitted securely, it allows you to speak and smile without worrying of a sliding denture, giving an immense and immediate boost to your confidence within just one day. The end results are amazing..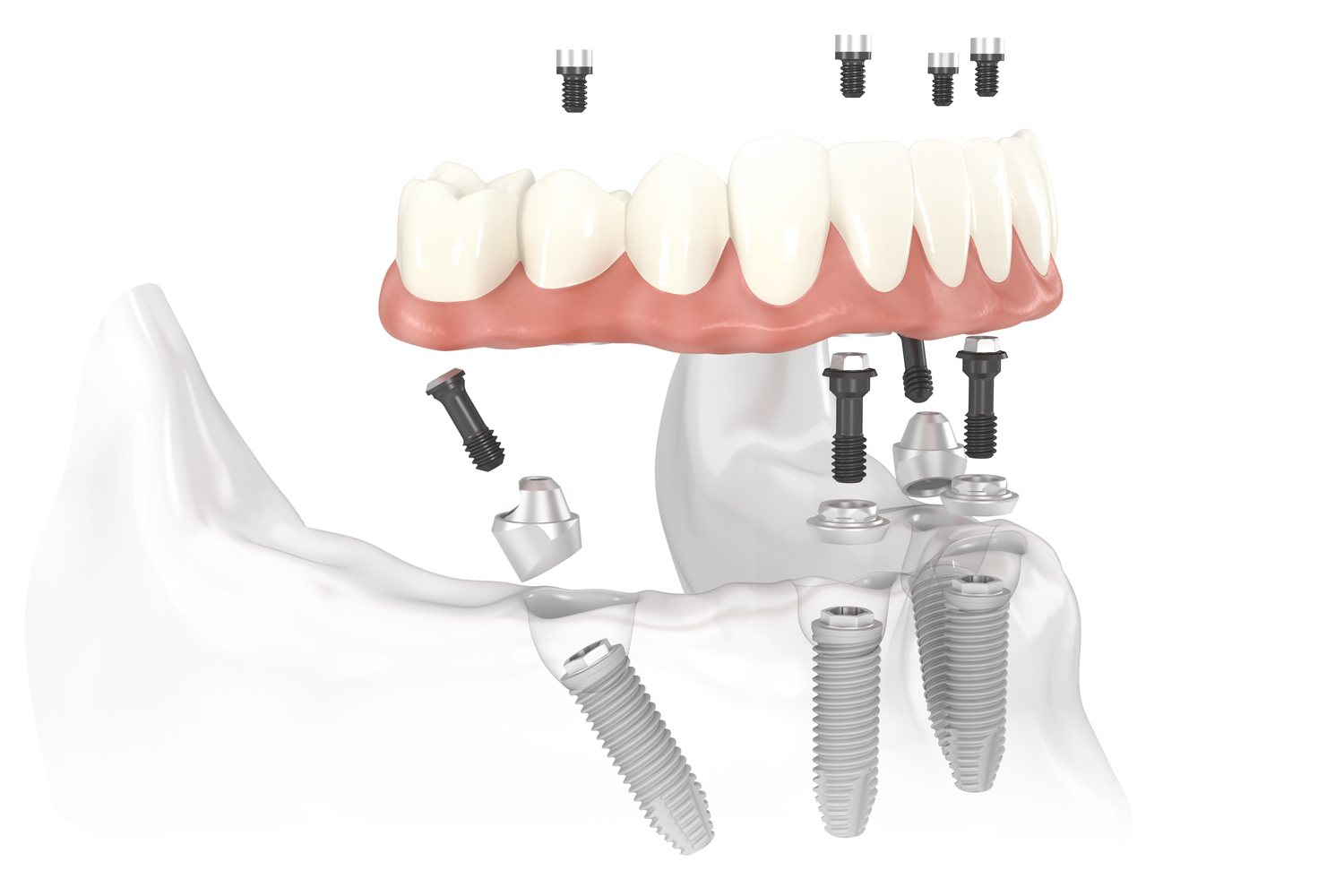 Additional notes
In most cases 4 implants are sufficient to support an entire arch of teeth. As every case and every patient is different, please note that depending on the case the numbers of implants can be more than 4.
After same day teeth further appointments are required: a natural looking long term temporary bridge is fitted on the same day of the implantation, allowing you to chew, smile and speak with confidence. After the healing time your bridge, usually 3 months, it will be replaced by final custom made new teeth perfectly constructed to exactly match the parameters of your mouth. Finals will need at least 3 more appointments that last a bit more than an hour each.
All-on-4  (Same-day teeth) can be a perfect solution for you
if you have  no teeth at all
if you have wide gaps and most of your teeth are loose or failing
if you have slurred speech and/or gum irritation due to an ill-fitting denture
if you would like to enjoy all kinds of food on the long term without worrying of a sliding denture
if your self-confidence is affected by your denture/lack of teeth and would like a natural looking and permanent solution
Dentist
Eleftherios Martinis DDS, MSc Dental Implantology, GCAP, AFHEA, DipDSed, MFDS RCSEd
Tooth Implant Dentist in Private Clinics Central London
Member of the American Academy of Implant Dentistry
Mentor for Dental Implantology
Specialty Doctor in Oral Surgery King's College Hospital and Clinical Teacher King's College London