New solution available for entire arch of teeth replacement: All-on-4  (Same-day teeth)  refers to the concept of 4 implants supporting a whole arch of teeth. All-on-4  (Same-day teeth)  implants can be the most cost-effective way to replace an entire upper or lower set of teeth, because not every single tooth is needed to be replaced by an implant. In addition All-on-4  (Same-day teeth)  require less surgery than replacing many individual teeth.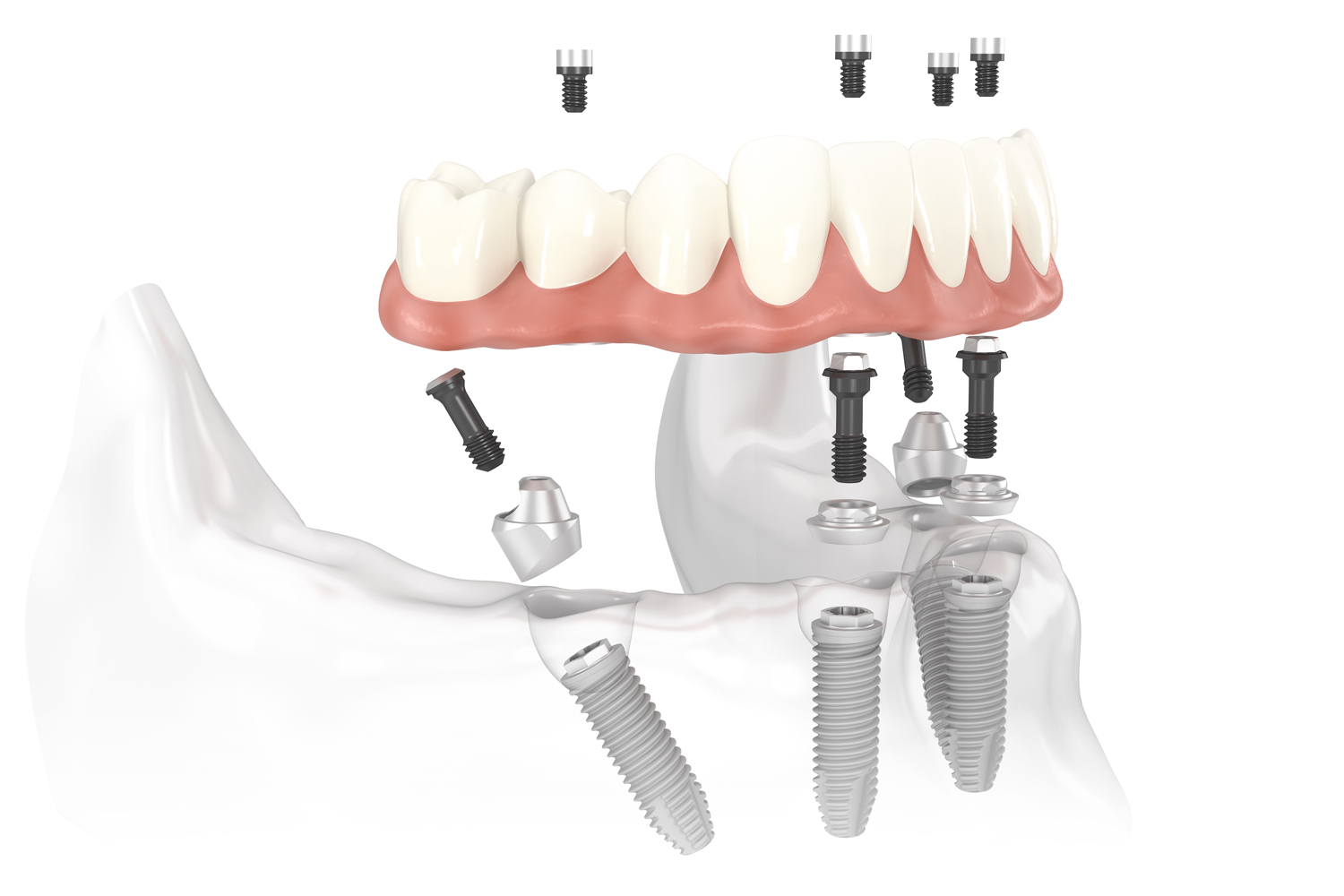 What Are the Risks of All-on-4 (Same-day teeth) ?
Perhaps the greatest risk is the possibility that at least one of the implants doesn't take hold– either because it was misplaced, it was faulty or because the bone didn't heal appropriately. Recent studies have shown that consuming alcohol and tobacco during the first few weeks after an All-on-4  (Same-day teeth)  procedure may increase the risk of implant failure, as both of these products have a detrimental effect on the healing process. Fortunately, even if it's a bother, an implant failure has few consequences. Due to the simplicity of the process, a dentist can easily schedule another appointment to replace it in a single sitting.
On the other hand, the permanent denture affixed to the implant can also present its own share of problems. One of the most common mistakes new dentists make when placing All-on-4  (Same-day teeth)  is to make the final denture from acrylic or plastic. While this could work in theory, these materials tend to stain very quickly, and they accumulate residues and tartar, which may lead to bad breath. It's not that big a deal when used for temporary dentures, since the can be removed and cleaned, but that's not the case with an All-on-4  (Same-day teeth) . Perhaps you've read that there could be a risk of nerve damage associated with implants. Relax, it's less than 1% of all procedures.
What Are the Benefits of All on 4  (Same-day teeth) ?
There are a few different reasons All-on-4 (Same-day teeth)  can be beneficial for patients. For one thing, All-on-4 (Same-day teeth) can completely restore an entire arch of teeth in one sitting. This cuts down on time spent in the dentist's chair and decreases the number of surgical procedures needed to restore all of your teeth.
All-on-4  (Same-day teeth) also help decrease the need for bone grafts. Tooth loss can lead to jaw bone loss, especially if missing teeth aren't replaced shortly after they're lost. And the more bone you lose, the more difficult it can be to place dental implants, which is why bone grafts are sometimes required before implants can be placed. But when only four implants are required, dentists can choose areas where the bone is more plentiful to place the implants–which means that you may not need a bone graft even if you've lost bone mass in some parts of your jaw.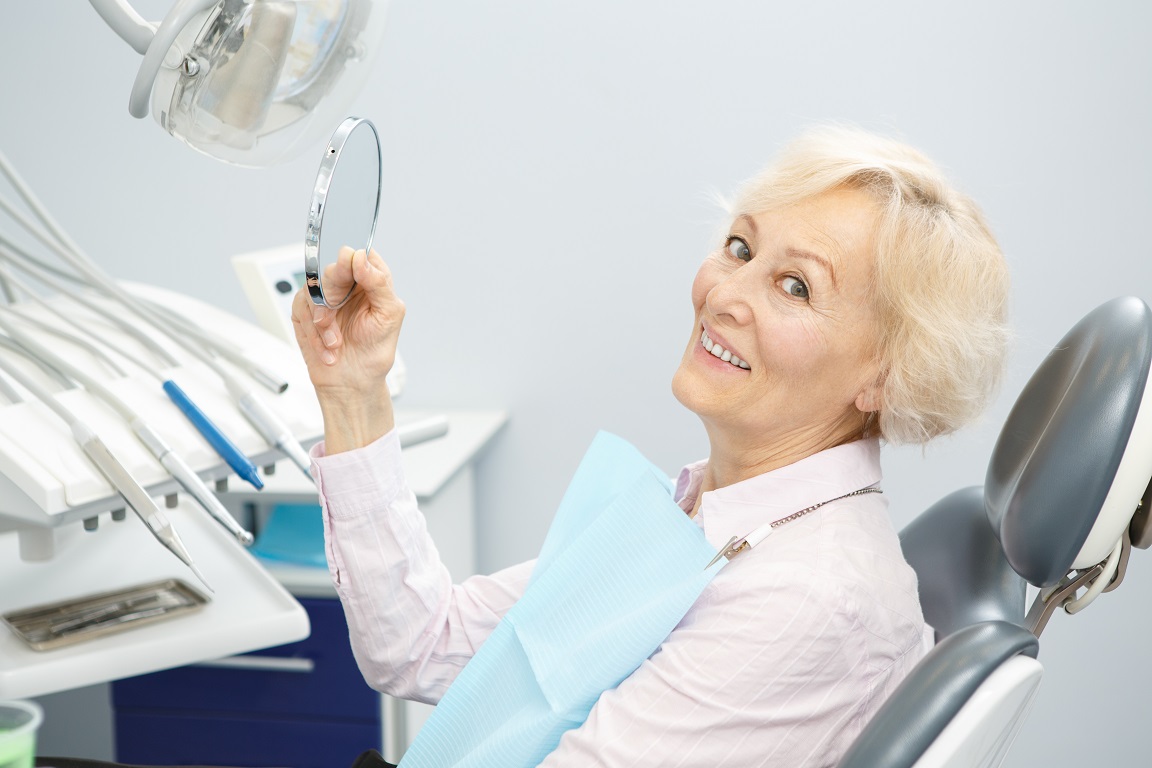 Precautions to Take To Help the All-on-4 (Same-day teeth) Process
First, always follow your dentist's instructions faithfully. Of course, as previously stated, you also want to avoid smoking, tobacco products, and alcoholic beverages. You should eat softer foods for a while and continue to maintain good oral hygiene practices.
There are some great products you can use to help keep your implants clean, like a Waterpik or special implant floss. Ask us about these from your dentist! Also, make sure to keep up your regular 6-month check-ups
So, if All-on-4 (Same-day teeth) seems right for you, proceed with confidence. Given the level of expertise at Forest & Ray Dental Clinic, you can rest easy if you decide to go the All-on-4 (Same-day teeth) way with us.