Are you missing all your teeth and looking for a way to change your dentures to something permanent and aesthetic? Ask about 'All-on-4 (Same-day teeth)'! The term refers to 'all' teeth being supported 'on four' dental implants.  As a result, just 4 implants can replace all teeth in your upper or lower jaw even in a day!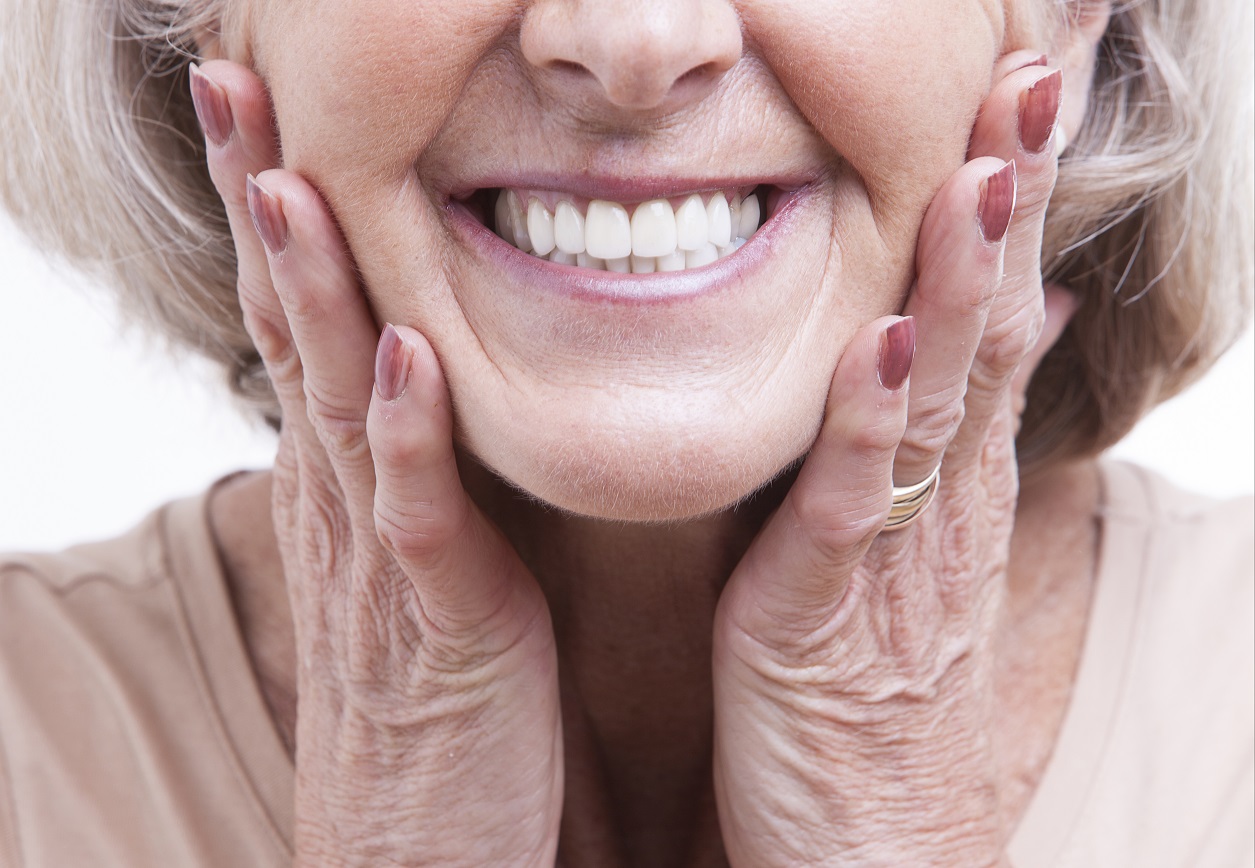 Many people suffer from a complete lack of teeth because of treatment failure, fear of dental appointments or disease. Removable dentures are always an option, but let us introduce to you something that will make your life comfort much higher.
We recommend the All-on-4 (Same-day teeth) to anyone who:
has lost an entire arch of teeth
doesn't want to deal with having to adhere and re-adhere dentures every single day
wants to have a long term, secure solution to tooth loss
How does it work?
That's right.  You can now replace an entire jaw of teeth with just 4 implants and the best technique to do so is the All-on-4 (Same-day teeth).
Before any decision will be made, the dentist/implantologist will thoroughly examine you and your x-rays, likely will refer you for a CT scan (3D images of your jaw or part of it).  Afterwards the decision regarding the treatment option will be made in consultation with the implantologist who will be performing the surgery.
Once the decision is made, the All-on-4 (Same-day teeth) procedure is quick and easy: all 4 dental implants are inserted during the same appointment. The procedure itself is painless and safe for your general health, as it takes place under local anaesthetic.  Great news! For many people it is entirely possible to attach provisional, non removable teeth on the same day as implant placement. Within just a few hours you will be able to go home with your brand new smile.  The healing time, during which the implants are being incorporated into your jawbone, is usually around 3 months.  In this time we kindly request you to see us for reviews to monitor your progress.
After 3 months your permanent teeth are made to measure, and once ready, it is being screwed to the implants.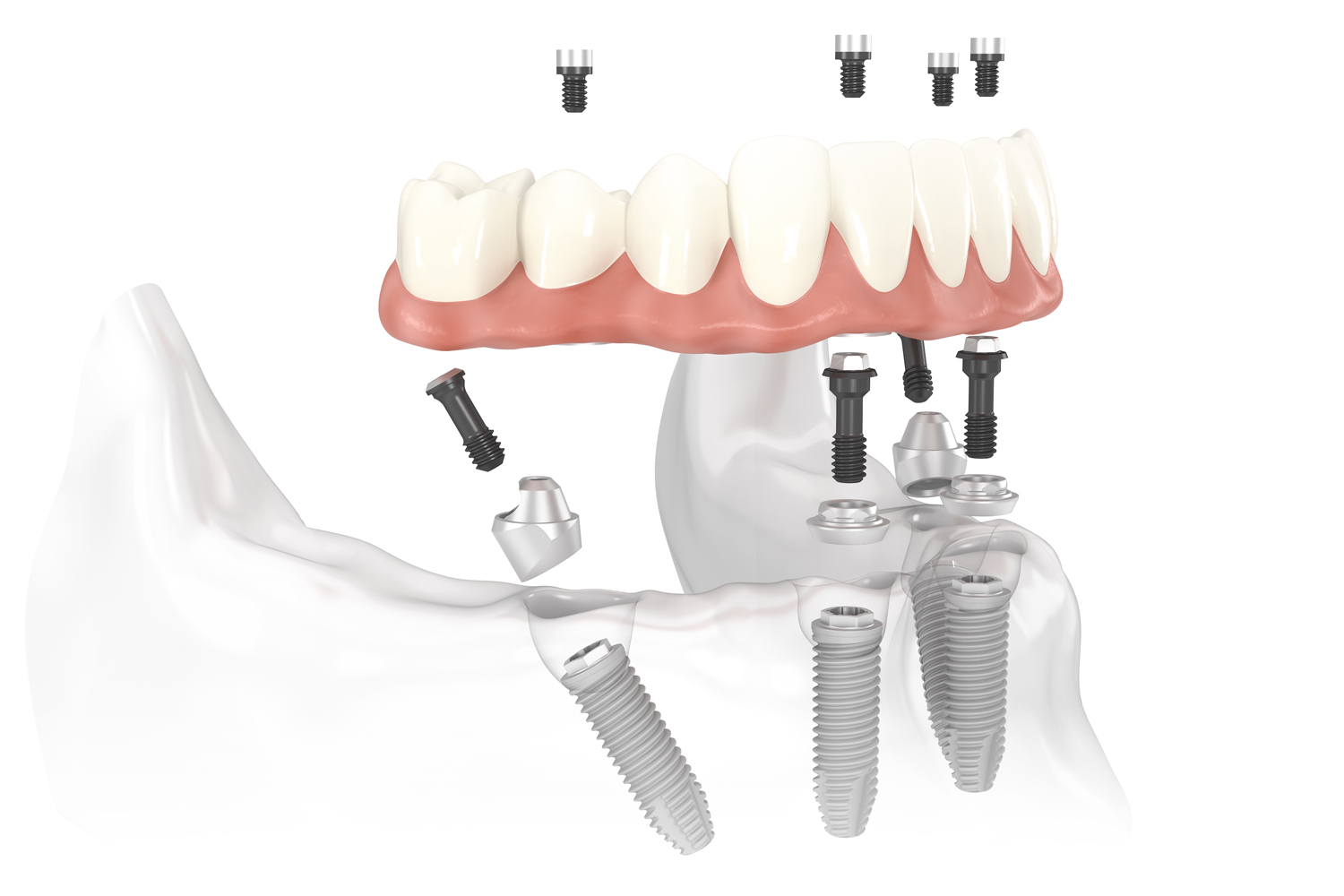 Why All-on-four?
The main advantage of the All-on-4 (Same-day teeth) is the confidence it gives you, both comfort-wise and aesthetically.
You take care of your new teeth the same way you would of your original ones.  Adhesion is no longer a problem – your new teeth sit in your mouth 24/7, just as they should!