You may be wondering, "Can an orthodontist clean my teeth?" Cleaning your teeth is an important part of good oral hygiene. It is designed to remove dental plaque from your teeth and help you avoid cavities, gingivitis, and periodontal disease. It is also an important part of maintaining good oral health, and one of the best ways to keep your teeth and gums healthy is to brush and floss at least twice per day.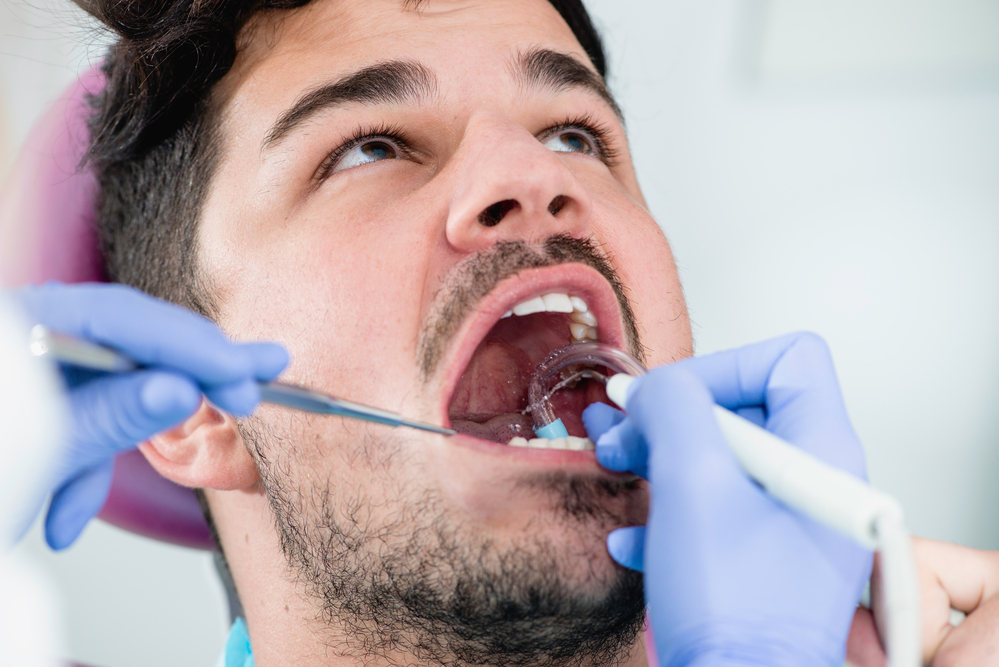 When you wear braces, you may have special needs that require special cleaning techniques. Powder polishing, which uses sodium bicarbonate and water, can be useful for cleaning around brackets and underwires. Traditional prophylaxis paste polishing is another good option. It uses special angled brushes that can clean around orthodontic wires. The paste can be flavored to make the experience more fun for younger patients. Check this out
Dental cleanings can be done by a dentist or by a dental hygienist. The process starts with a procedure called scaling, which removes plaque and tartar that forms around braces. Then, the dentist will floss your teeth and clean your gums. After that, they may even recommend a fluoride treatment. Depending on your orthodontic treatment, you may need to visit your dentist more often, but there's no need to avoid your routine cleanings.
Regular dental cleanings are crucial for the smooth functioning of your orthodontic journey. It is recommended to schedule cleanings at least every six months. If you have braces, it may take longer to have your teeth cleaned than usual, but a professional cleaning is essential for preventing dental disease.
Cleaning your teeth with braces is not a fun process, and avoiding certain foods and beverages can prevent painful gums. By undergoing a professional cleaning, you can prevent gum disease and get rid of swollen gums. Additionally, the cleanings will also help prevent the teeth from becoming stained. If your teeth become stained, you can also ask a dentist for a whitening treatment.
The last step is fluoride treatment. This process protects your teeth against cavities for several months. It will be applied to your teeth by your dental hygienist. The process will involve placing either a sticky or foamy paste into your mouthpiece and letting it sit for a minute. Afterwards, a fluoride varnish is painted on your teeth with a small brush. This varnish hardens when in contact with saliva.
While cleaning your teeth with braces can be tricky, it is important to visit your dentist regularly. Your dentist can help you maintain your smile with regular cleanings. You should make a cleaning appointment twice per year for optimal oral health. It is also important to have a regular checkup, so it's important to maintain a regular schedule with your orthodontist. And remember, you can always contact your dentist for any questions.
The dentist's office will use a tool that rotates at a slow speed and a soft rubber cup on the end. This tool polishes your teeth while removing tartar and bacteria. The hygienist will load the cup with prophylaxis paste, and run the tool over your teeth, front and back.
You should also visit your dentist before getting braces. This appointment will ensure that your teeth are healthy and that your jaw is sturdy enough for your orthodontic treatment. Otherwise, braces can damage your teeth or gums. This is why your dentist will insist that you visit them before getting braces. They want to make sure you're healthy and free of cavities and any faulty dental work. They can also check if your braces are causing any discomfort to your gums.
Regardless of the reasons for getting braces, it's essential to brush and floss your teeth regularly. While braces may make it difficult to floss your teeth, proper oral hygiene can help you avoid developing white spots. This is caused by plaque biofilm masses that process food debris. The bacteria in plaque biofilm mass secrete acids that etch the teeth. If you can keep your braces clean and healthy, you'll avoid developing these unsightly white spots. A fantastic read