Spark Aligners W1, Holborn, Camden, Central London
Spark Aligners by Ormco have a patented new technology that allows orthodontists to treat numerous orthodontic problems. They are now one of the few brands to safely and effectively treat patients with cases that range from simple to more complex issues. Even if your case is complicated, you'll get the desired solution. These aligners are clearer and stainless than other brands on the market. Spark aligners are nearly invisible, more comfortable, and less prone to stains than other clear aligners.
Spark Aligners are an excellent option for client-facing professionals. These aligners use a unique transparent material that is custom-made for your teeth and gum line. That is why they look nearly invisible from a distance. They perform similarly to braces but do it in a way that many people experience more aesthetically pleasing than seeing teeth full of brackets and wires. They will straighten your teeth, often in less time than traditional braces. They're considered the next step in orthodontic innovation.
How are Spark Clear Aligners made?
Spark aligners are made with TruGEN™ technology backed by lots of research data. They are designed to give orthodontists more control and flexibility to achieve healthy smiles more easily. This acrylic aligner material is made to be clearer than other brands. They're also more comfortable because the edges that sit along the gums are polished and smoothed. They don't rub against the gums and irritate them like other brands.
Aligners made with the TruGEN technology are less likely to get stained than other clear aligners. While things like coffee, fruit juice, chocolate, or tea can stain the material, it may take longer for the discolouration to become visible. However, it is recommended to remove the aligners if you eat or drink anything that could stain them.
The most significant advantage of Spark's TruGEN technology is in the movement. The TruGEN material is made to contour better around each tooth. Because of this, it applies direct pressure to the tooth. What does that mean for you? You spend less time with your clear aligners than with other brands. The outcome achieved with Spark Aligners is more predictable than with Spark's main competitor. These results are excellent news for patients who might have busy lifestyles filled with sports, music, and other activities.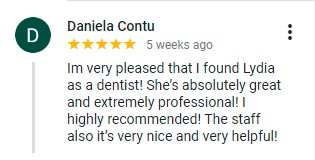 Who is eligible for Spark Aligners?
Spark Aligners are perfect for all ages. Anyone can wear them from a relatively young age. Not only are they discreet and comfortable, but they're also removable for sports. They're easy to clean, and you can eat freely, with fewer appointments to the orthodontist. We offer payment plans through Chrysalis if you feel you need these invisible aligners but can't afford them right away.
How long does treatment with Spark Aligners take?
Each patient's orthodontic problems will determine how long the procedure will take. Treatment lengths might fluctuate from six months to two years, with an average of 12 to 14 months. Regular visits will be to get the new set of aligners.
These smooth, plastic aligners are custom-made for your smile and are removable for meals and daily oral hygiene. After every meal, brush your teeth, rinse off your clear trays, and put them back into your mouth. You need to wear them at least 22 hours daily to straighten your teeth to the desired position. Each clear aligner is replaced after two weeks of wear. Ideally, the only time a patient would not wear their aligners is when eating or brushing.
What is the treatment process?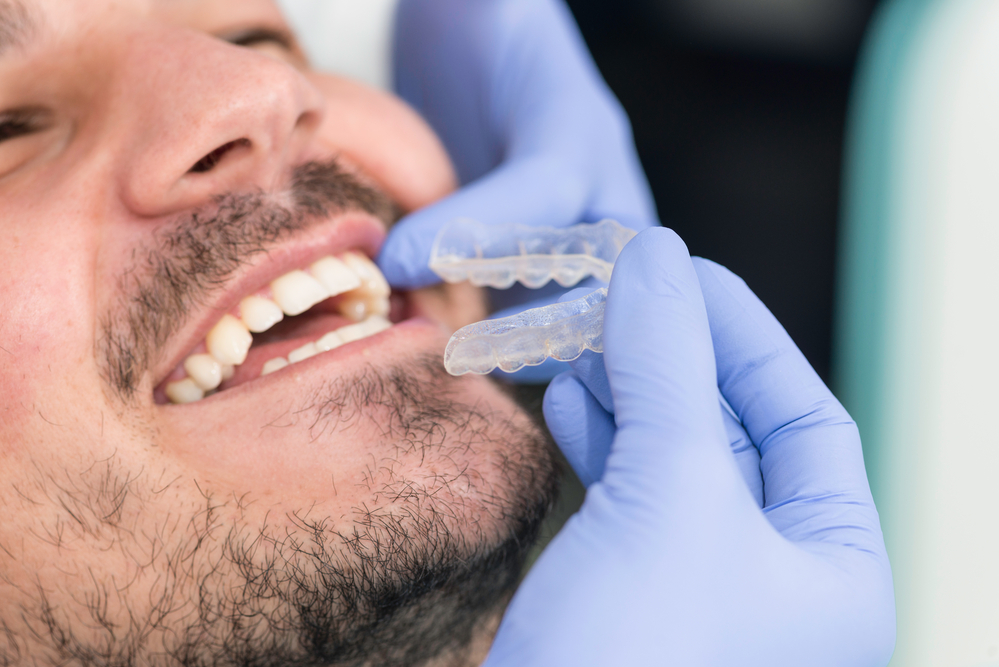 Every aligner consultation starts with a thorough evaluation that includes x-rays of your teeth and mouth structures. During your first appointment, our doctors will decide if you are a good candidate for Spark Aligners treatment. He will take a 3D scan model of your teeth to make a digital model of your smile.
Once the aligner treatment plan is approved and tailored to your specific needs, the Spark Aligners will be manufactured and delivered so you can begin your journey. You will receive a series of aligners for wearing them continuously for at least 22 hours a day. After a series of changes, your teeth slowly move into place, giving you a beautiful new smile. Remember that Spark Aligners require significant dedication from each patient to get the best results.
How do Spark Aligners work?
While they were once limited in what they could treat, today's Spark aligners usually treat all but the most severe cases: overbite, underbite, crossbite, spacing or gap teeth, crowded teeth, and open bite. They apply gentle, steady pressure to move the teeth into their proper positions. This pressure helps to break down the bone in the jaw and rebuild it, allowing the teeth to move and the jaw to return to a proper alignment.
Spark Aligners straighten your teeth without pain by repeatedly putting small amounts of pressure on each tooth.  You don't have to worry about wires and brackets poking your cheeks. Slide the custom-made, clear trays over your teeth and let them do all the work. You must change your trays out approximately every two weeks as you progress toward a new smile.
What benefits come with Spark Aligners?
Comfort is essential when it comes to your orthodontic treatment options! That's especially true regarding the invisible aligner system you can access on your own! Millions of patients worldwide have been treated with Spark Aligners.
This new technology straightens teeth using a series of removable trays, just like other aligners. They are thinner, stain-resistant, and even more comfortable to wear. TruGen is the newest, most innovative material for clear aligners. It doesn't stain, so your smile will stay bright all day.
The design of Spark Aligners enhances patient comfort and provides effective tooth movement. Spark Aligners are BPA, mercury, latex content, and phthalate-free, making them health-friendly and allergy-safe. They have smoother edges to ensure no irritation while wearing them.
Can you get Spark Clear Aligners everywhere?
The straight answer is no. Only orthodontists trained and certified by the Spark system can offer Spark Aligners. At Forest and Ray Dental Practice, we provide a variety of clear aligners. For example, Spark Aligners is the best orthodontic technology for our patients.
How to Take Care of Your Spark Aligners
One of the best things about treatment with clear aligners is that you can take them off to brush and floss your teeth. The main hygiene goal during orthodontic treatment is to reduce the bacteria trapped on and between the teeth to help prevent decay.
As a patient using clear aligners, you have the opportunity to maintain excellent hygiene habits, which will positively impact the success of your orthodontic treatment. Our team recommends the following information to help keep your aligners clean and clear throughout your orthodontic treatment.
Rinse your aligners with cool water when you remove them from your mouth. It will help to prevent the build-up of dried saliva, a source of bacteria that can cause cavities in your aligners.

Abstain from using hot water to clean or rinse aligners. The composition is delicate and susceptible to damage from high temperatures, which may alter the aligner's shape and fit.

Withhold from using toothpaste to clean aligners. Toothpaste tends to be abrasive and will deform the end of the aligner. You may gently use a soft-bristled toothbrush to remove any food particles or saliva from the retainer.

Avoid soaking aligners in mouthwash. It can discolour the material.
Always place clean aligners on clean teeth. Aligners work best when they fit correctly on clean teeth. After eating, rinse your mouth with water to eliminate food particles if you cannot brush your teeth. Because you can take out your aligners to eat and drink, unlike traditional orthodontics, you can often eat anything you like while undergoing treatment. Unless your dentist tells you otherwise, you can continue eating your favourite foods or snacks, flossing, and brushing your teeth after each meal.
We recommend removing the aligners for all meals and snacks. If you plan to drink anything other than water, you should take out your aligners. Smoking while wearing aligners may cause them to become discoloured. Please avoid chewing gums while wearing the clear trays, as they will stick.
Spark Aligners Cost London


Short Orthodontic Consultation fee is £79
Extensive Orthodontic Consultation fee is £159
Spark Aligners Cost From £1,250 (One Arch).
Spark Aligners Price From £4,400 (Both Arches).


When it comes to your smile, you deserve the best! If you are interested in our clear aligner treatments, call our expert customer care staff and book an appointment with one of our orthodontists, and they'll help to choose the best solution for you!