You may not be able to visit your orthodontist these days. We've collected what you can do on your own with home orthodontics.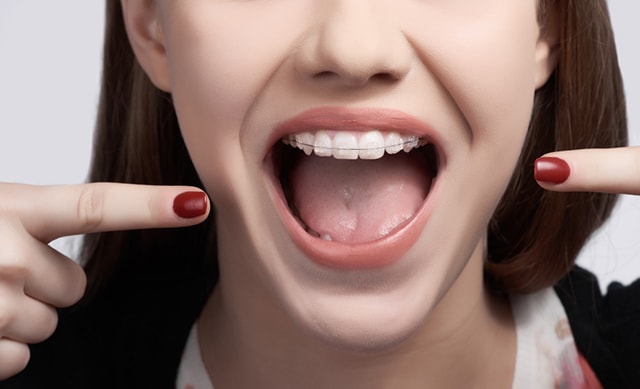 Oral hygiene is crucial!
With fixed braces, it is important to brush your teeth thoroughly after every meal and before going to bed. It is important not to leave leftovers on the braces because it can also lead to dental problems.
It is also advisable to thoroughly clean the braces with a special toothbrush available for this purpose. The removable braces can also be cleaned with a toothbrush and toothpaste.
If it hurts during eating with braces
There may be days when eating with braces may hurt. In this case, it is worth eating foods that do not need to be chewed, like smoothies, cream soups or vegetables.
Ligation at home
If your surgery is closed for an extended period of time, ligation should continue at home. If you run out of rubber, you may inform the surgery.
The bracket may fall off during application of the ligature. If the rearmost lower bracket has fallen, place the rubber on the tooth in front of it, taking care to maintain symmetry.
It is also possible that several brackets will fall. If that doesn't bother you, feel free to leave them on the particular arch. If it is uncomfortable, try removing both the rubber and the bracket.
The wire prickles!
If the wire prickles your mouth, you can safely cut off the given part of the wire. You can use a nail clipper or scissor. If you are afraid to do that, you can also try putting wax on it.
Covid19: Our practice remains open to offer help to patients in a dental emergency. Click here to find our opening hours.