Orthodontics has reached a new level, where we can change aspects of our smile invisibly and comfortably, without cumbersome metal devices, and all we need is a pair of clear aligners to get the process cracking.
What is Invisalign?
Invisalign is a trademark known across the world, and they produce both removable braces and clear aligners, among other things. It works with gentle forces, aligning the teeth almost entirely invisibly. It is an extremely hygienic method of orthodontic because you can take it out at any time and clean it, and it is made of special medical grade plastic.
Pros and cons
Invisalign has the enormous advantage of being a nearly invisible, and extremely aesthetic orthodontic device. It is also very comfortable and incredibly hygienic, as you only wear it for 22 hours a day, so you can remove it during meals, and it can be cleaned at any time. Another definite advantage is that at the very first consultation session you will be given a 3D model of your treatment plan which explains, in detail, what exactly will be happening at your sessions, so you will not run into any unforeseen problems or surprises.
The biggest drawback of this treatment is that it is not available to everyone, as some more serious orthodontic cases cannot be treated with this method. It is important to consult frequently with your orthodontist, so you know all of your options and can make an informed decision about your dental treatment.
The process of orthodontic treatment
The dentist will examine your teeth and set up a diagnosis during the first consultation session, and this will help determine if you can use this orthodontic treatment method at all. The orthodontist will then take an impression of your teeth and will call you back in about 2 days' time. If Invisalign can be used to treat you then the dentist will make a study model of your teeth and will send the study model and your x-rays to Invisalign headquarters. There, a series of clear aligners will be made, with each one being one step closer to the final result that you and your dentist had envisioned. After the first aligner is in place, you may feel uncomfortable, but it will soon subside, and you will get used to the feeling in a day or so, and you should feel no further troubles during treatment. An aligner is usually worn for around 1-2 weeks, and a consultation session with your orthodontist is necessary at around these intervals, so s/he can change the aligners in time.
After your last aligner, you will receive a retainer, which works the same as regular retainers do. It is important to wear your retainer, as the teeth have a natural tendency to go back to their original position. Retainers come in two kinds; fixed and removable, and one of these will be assigned to you. If you cannot wear the retainer for a day or two, it should not be a problem, as the retainer should be able to push your teeth back into position, as it can act as a very light orthodontic brace. If your teeth return for any reason to their old position for up to 2 years, then correction treatments are free of charge.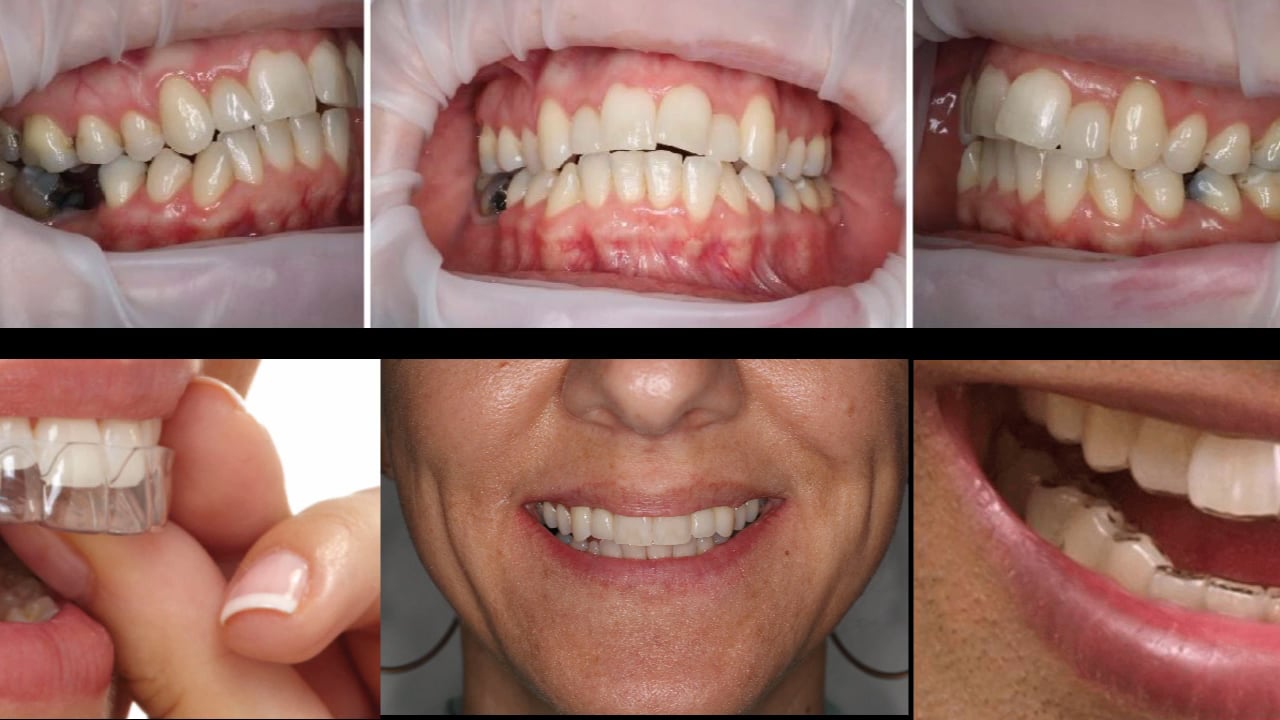 Celebrities and Invisalign
Many stars and celebrities use Invisalign:
Khloe Kardashian, who even thanked her orthodontist on Twitter
Zac Efron, who got rid of the gap between his incisor and front teeth
Justin Bieber, who wore his aligners openly, and even gave an interview about his experience with the aligners
Tom Cruise, who wore his aligners on set
Gisele Bundchen model, who wore her aligners at night because of photoshoots
Serena Williams tennis superstar, who now has a smile that is worthy of her incredible achievements