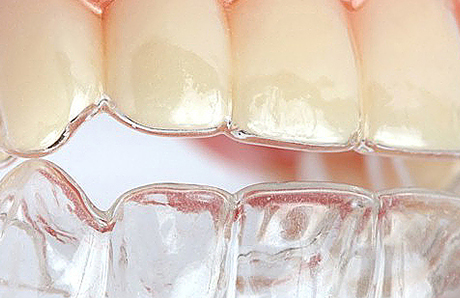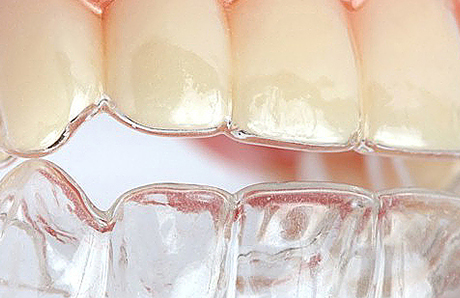 Aligners are used when the orthodontic condition that needs to be corrected is not severe enough to warrant the use of a regular orthodontic brace. They are clear and see-through and are hard to detect; basically, it is like not wearing anything at all.
See through plastic
Change every six weeks
Removable, but must be worn for 22 hours a day
Clear aligners are basically modified tooth guards that have orthodontic qualities and can fix slight malocclusions. They are removable orthodontic braces, and are becoming very popular in the ever expanding field of adult orthodontics, because they are smart and professional, and can be removed at any time, something that many professionals deem absolutely essential in their day to day lives. They are also a very aesthetic solution, because they are clear and transparent, and are only noticeable upon closer inspection.
What are clear aligners?
Clear aligners are two rows of specially made medical plastic tooth guards that fit perfectly over your teeth. They are removable orthodontic braces that must be worn for at least 22 hours a day in order to have the intended effect. They are a more hygienic and more comfortable form of braces that can only correct slight malocclusions and aesthetic problems with the alignment of the teeth.
Getting Clear Aligners in London
The process for getting clear aligners is the same as basically any other orthodontic process you may encounter. It consists of a session when an impression of your teeth is taken, and the braces are made in a few weeks. After that you will have to come in for activation sessions, where a new air of slightly different aligners will be given to you. You will also receive an aligner case that houses your aligners. At the end of treatment, you may receive a retainer as well, just like with regular, standard orthodontic braces.
Clear aligners need to be made especially to fit your teeth, and can only be made in a special laboratory at the company's headquarters. This means a lot of expertise and special materials are used, which drives prices up. Along with this, the dentist has to apply the same amount of time and effort, and the activation sessions last for nearly as long, too, so the price tends to be a little bit higher than with traditional fixed orthodontic treatment. Retainers can also make the process more expensive, and patient participation in how long you wear the clear aligners also affects treatment time which affects price. Ask your orthodontist what the end price will be.
Spark Aligners Cost London


Short Orthodontic Consultation fee is £69
Extensive Orthodontic Consultation fee is £139
Spark Aligners (One Arch) Cost From £1,250
Spark Aligners (Both Arches) Cost From £4,400