During the booking please refer to the code: implant_finance_1
Change your life once and for all by our top quality dental implants ‐ from the price of £5.3 per day only and no interest to pay.*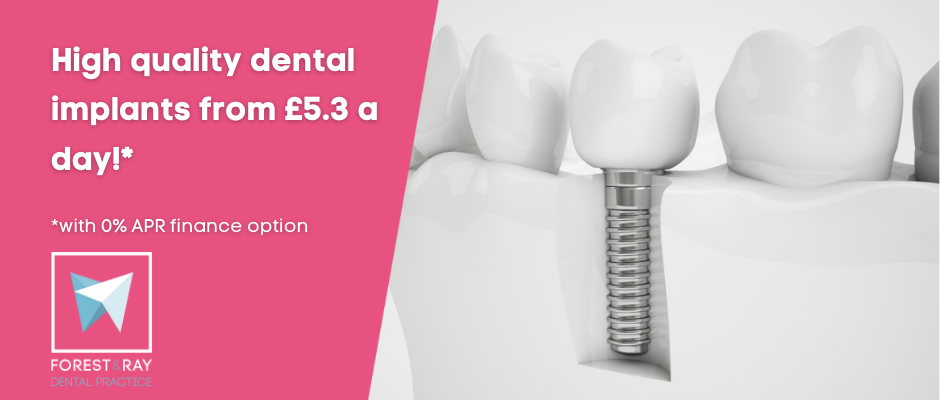 The offer includes:
Dental treatment type
Fee
Implant
from £950
Standard abutment
free
Healing screw
free
Porcelain fused to metal crown (implant quality)
from £900
Hygiene
from £87
Post-op check up
free
Medication if needed
free
X-ray during the treatment
free
Sum
from £1937
daily price/1 year

*With 0% APR finance option

£5.3
monthly/ 1 year

*With 0% APR finance option

£161
Full pricelist HERE
Steps of the implantation:
Consultation
Treatment plan supported by modern diagnostics
Thorough dental hygiene
Implantation (titanium implant screw)
Healing time (from 2 to 6 months)
Crown (permanent)
What could be simpler? Spread the cost of your treatment over a period to suits you!
Try our finance calculator!
*Below £3000 and if the payback period is 6/10/12 months
Easy and fast application process