Orthodontic patients are considered at risk of tooth decay automatically, because of their orthodontic treatment. Why? Because tooth decay after braces is a common problem that affects many orthodontic patients. While the braces are on, hard to reach places become near impossible to reach, and the constant state of inflammation that is a prerequisite to orthodontic treatment makes the gums less able to fight off bacterial invasion. The braces themselves can demineralise the tooth enamel as well, leading to an even harder time fighting off bacteria. All of these factors leave patients with many caries after the braces come off.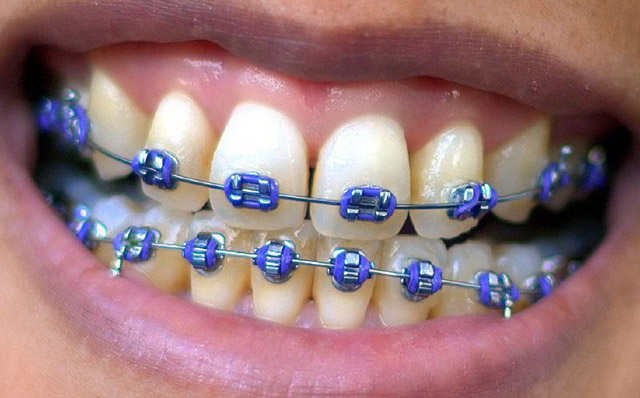 Is it normal to have cavities with and after braces?
Yes, it is totally normal, because it is much harder to clean your teeth properly with braces. This is why your dentist suggests doing every dental treatment before the appliance of your braces. After orthodontic treatment, your dentist often suggests a dental cleaning and a teeth whitening to get rid of every stain.
How to prevent tooth decay during orthodontic treatment
There are quite a few things to do while the braces are still on that can make sure that you do not come across a mouth full of cavities once the orthodontic treatment is over.
Pregame: One of the most important things to do is to make sure that you are not putting the braces on already existing bacterial colonies. This will make them proliferate out of control. Make sure you get all cavities filled, all root canal treatments are done and have a deep cleaning and hygiene session right before the braces go on, to make sure that you minimise the risks of tooth decay.
Buy an interdental toothbrush: You will not be able to use dental floss while the braces are on, it just doesn't work. Many patients report having cavities because they could not use dental floss. The solution is simple: buy an interdental toothbrush, this can go between teeth and the device itself, and can reach pretty much anywhere that dental floss goes to.
Don't stop using mouthwash: Mouthwash can and should still be used. It may feel worse because the gums are stressed, but you should still do it, because the mouthwash is liquid and can go everywhere, and can go between the device and the teeth as well. It will not damage the brackets, the cement used to adhere it to your teeth, or the device in any way.
Avoid foods listed: Your orthodontist should have given you a list of foods to avoid because they can harm your teeth, the device, or can be bothersome during orthodontic treatment. It is vitally important that you follow the advice and do not eat any of the foods mentioned. If you do, you run the risk of developing tooth decay during orthodontic treatment.