Tartar is nothing more than a layer of calcified plaque that forms on the surface of the teeth and below the gums. It is dangerous because it is an excellent breeding ground for bacteria, leading to periodontitis, bleeding gums, and, in the worst case, the loss of healthy teeth. Here are some tips to prevent tartar!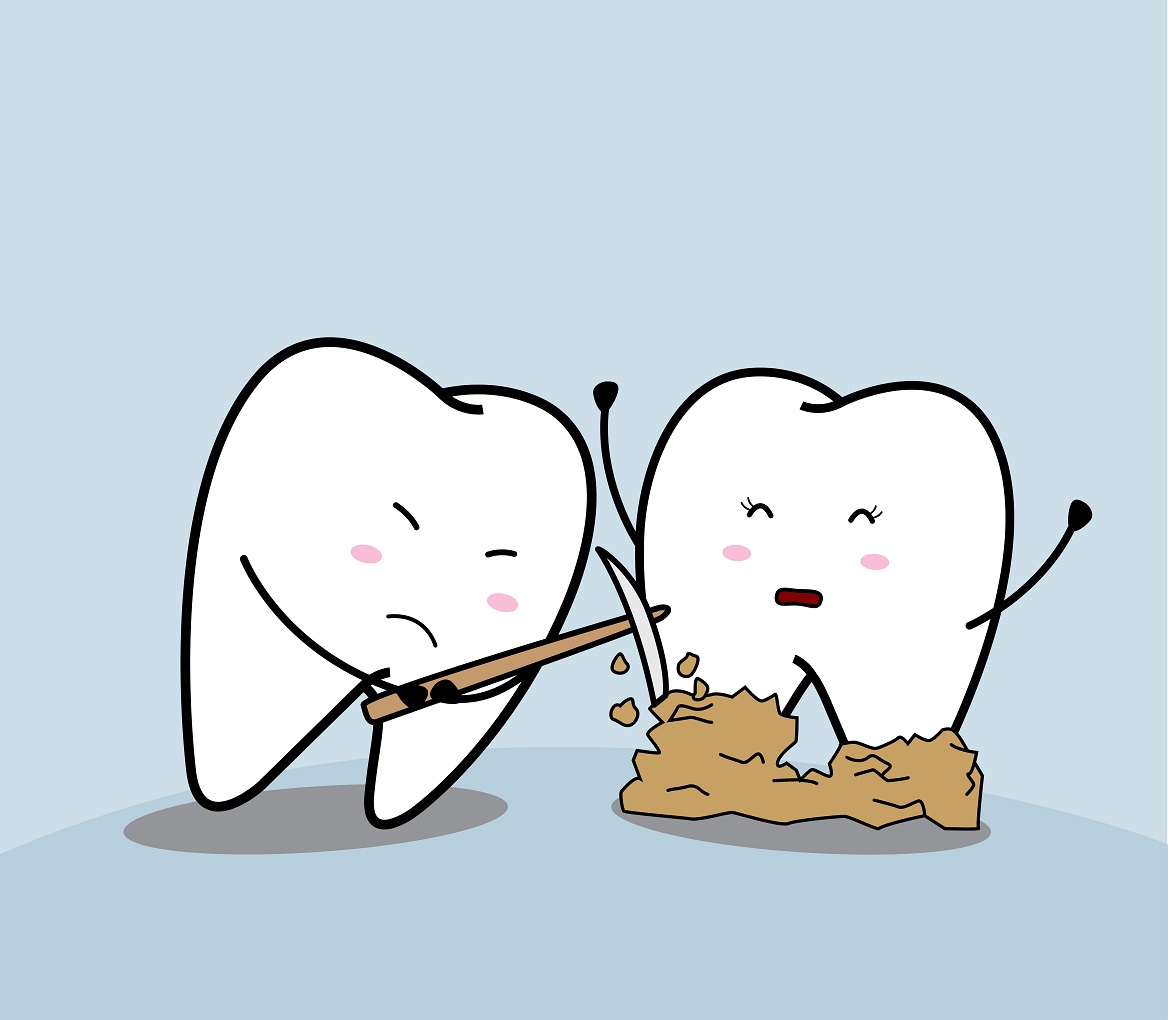 Brushing teeth twice a day
Regular and thorough brushing twice a day is a rule of thumb and it can help to prevent tartar. Brushing your teeth for a minimum of 3 minutes in the morning and evening will help prevent plaque build-up and prevent the formation of tartar. You may want to choose a small-headed toothbrush so you have access to all of your teeth.
Suitable toothbrush
We can choose from countless toothbrushes, from the traditional to the electric version. Patients' often question whether to choose an electric or a conventional toothbrush. The good news is that both types of toothbrushes are great for cleaning your teeth properly, if it is used correctly. So feel free to choose what's sympathetic for you. Take into account the size of the toothbrush: it is advisable to choose something with a soft bristle type, because by using this we can easily reach all teeth. A well-chosen toothbrush is one of our most effective tools in your daily oral care routine.
Fluoride toothpaste
The advantage of high fluoride toothpastes is that they have a significant anti-caries effect, which helps keeping tooth enamel intact. If a tooth is damaged, they also help stop further mineral loss. Fluoride toothpaste therefore not only helps in prevention, but can also restore enamel damage, so it is worth using.
Interdental cleaning
Unfortunately, even though we are professional toothbrushers, food debris and plaque remain in our gums even after the most thorough brushing. Therefore, it is recommended to use dental floss and mouthwash as part of our oral care routine.
By using dental floss, most of the diseases can be prevented in a large percentage. In order to keep our mouth clean, we can use mouthwash beside brushing and flossing. It is also useful because it reduces the activity of bacteria in our mouths, so it can be used to prevent tooth decay.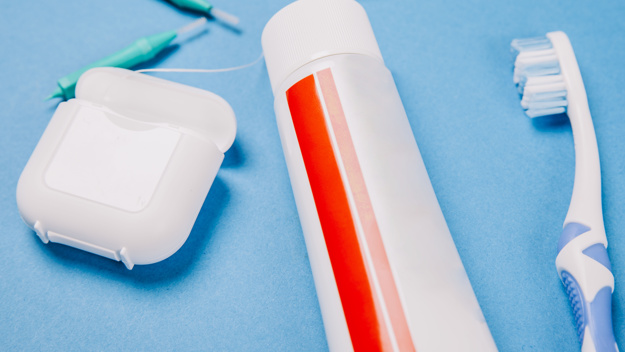 Eating habits
By reducing the daily amount of sugar, we can also take action against the formation of tartar, as the bacteria in our mouths are growing from sugar and starch. Strive to develop healthy eating habits, it not only helps to maintain the health of our teeth. If possible, drink water instead of soft drinks with an acidic pH. Consuming water is good for our teeth anyway, because if we drink enough water after a meal, it helps to minimize the amount of plaque.
Covid19: Our practice remains open to offer help to patients in a dental emergency. Click here to find our opening hours.