Spring is a time for rejuvenation, not just for the natural world, but for our bodies as well. It's time to throw the winter coats back into the closet, get some new clothes, go on a diet, and go into the great outdoors! We can only recommend this wonderful spring rebirth, and we have been getting in on it too. But before we tell you about the reincarnation of our dental clinic, and the major face lifts it has gotten, let's talk about getting our body to be reborn inside and out.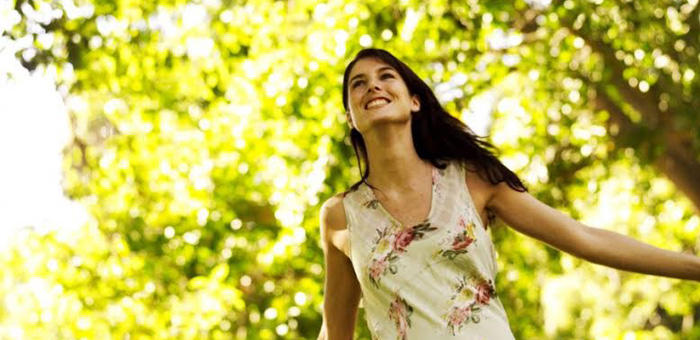 A few ideas we can recommend:
1. Detoxification
Drink plenty of fluids, stop smoking and ingesting sugars and unhealthy food. Go on a detox regiment, preferably a liquid one, and get rid of all of the bad things that you have amassed in your body during the cold season. By getting rid of the toxins you have in your body, you open the way for a physical sort of rebirth, and help your body to cleanse itself and give itself new life.
2. Exercise
Muscles and tendons may have become flabby and rusty form not being used. After all, who wants to go out for a run in the freezing cold? The winter is also a time when you naturally gain a few pounds, and most of it will be fat for insulation. Kick off the results of your winter excess, and energize your body; remember, the body burns calories when it is put into calorie burning mode, and this can be achieved by just 15-20 minutes of exercise a day.
3. Healthy eating
You are what you eat, and if you want to change, and burst out of your winter cocoon, you will have to change what you eat as well. Exercise and sunlight also burn calories and transfer all sorts of minerals and elements into other minerals and other elements, and you will need to eat food with lots of vitamins and minerals as well as protein. Many plants have just started to flower and grow, and fresh shoots delicious salads and many sources of protein, not just meat are all available to help you get fueled for that big breakthrough.
4. Healthy teeth
Aside from being good for our confidence and self-respect, it is well known that there is a correlation between poor oral hygiene and other diseases, including quite severe ones. Unsatisfactory oral hygiene- especially on the molars and between teeth – creates plaque, which is a hardened biofilm, essentially bacterial sediment. This plaque is what causes tooth decay, gum infections (gingivitis), and in more severe cases, periodontitis as well. Plaque that gets in the blood stream is responsible for arteriosclerosis, which is the most important contributing factor to heart attacks and strokes.
5. Unburden yourself!
Just as nature lightens itself during this time, so should you; get rid of all the burdens that you carry around with you that you don't really need. Some of these are physical. Sell or throw out or better yet, give to charity your unwanted clothes and items you don't really use anymore. Cancel unwanted prescriptions, and get out of unnecessary or abusive relationships. By getting rid of everything that is no longer useful, you create space to be able to embrace that which is new and which can help you rejuvenate.