Do we really know what our dentist can do for our health? Do we consider the half-year oral check-ups really necessary? Unfortunately, the answer for these questions is too often no. This might be the reason why 10% of British people feel so ashamed about their teeth that they do not even visit the dentist. 20% of them is afraid and avoids going to a dental clinic, while  another 20% simply does not think it is necessary to get their teeth checked. These attitudes also affect children; 31% of British children younger than 10 years old ended up at an emergency dental clinic at least once in the past 5 years.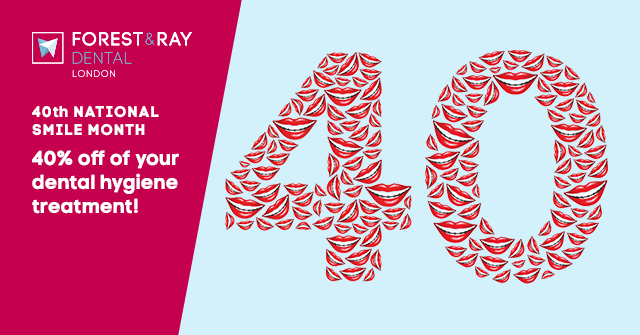 The above mentioned statistics are published in the latest research of Simplyhealth, which also showed that most people do not even know what to expect during a dental appointment. One third of the surveyed would not think that their dentist would recognise the symptoms of oral cancer during a check-up, even though one of the basic tasks of a dentist is to recognise any changes in the mouth…
However, the common belief that British people have much worse teeth than Americans, is not true anymore. The statistics of British oral health did not only get much better in the past few years, but in some fields they are even better than the American ones. For example losing all of one's teeth is one of these; around the millenium, this problem affected every fifth middle-aged British person, but 10 years later only every 20th of them lost all of their teeth. This is partially the result of social campaigns informing people about the causes of tooth loss, especially gum diseases.
British oral healthcare and general awareness experienced a significant improvement in the past years, however, in order to keep our teeth as long as possible, there is still a lot to do when it comes to regural oral cleaning and care.
National Smile Month is a campaign that surely played a significant role in the improvements of oral hygiene in the United Kingdom. The event, celebrating its 40th birthday this year, is organised between the 16th of May and 16th of June.
The most important message of the campaign:
Brush your teeth everyday before going to sleep and at least one more time with toothpaste containing fluoride!
Consume less sugary food and drinks!
Visit your dentist regularly, with the frequency he recommends for you!
The most important thing we can do for our teeth is going to regular dental check-ups, fighting neglect and fear – in the latter, we can ask our dentist for help, because there are many methods to make a dental appointment easier for nervous patients.
According to popular belief, it is inevitable that we lose our teeth as we grow old. However, this is not necessary anymore. Of course, ageing affects the mouth as well, but if we pay enough attention to oral hygiene, we might be able to keep our teeth for life!
With the National Smile Month being 40 years old, we offer you 40% off of our dental hygiene package!