National Smile Month (19 May – 19 June) is officially underway! Organised by the British Dental Health Foundation, we at Forest and Ray Dental Practice back this annual campaign to improve oral health with full force.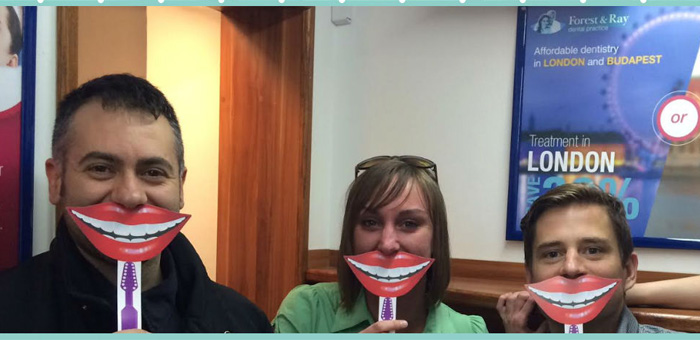 To support the campaign, we will be educating as many people as possible about how important good oral health is through the campaign's three key messages:
1. Brush your teeth for two minutes twice a day using a fluoride toothpaste
2. Cut down how often you have sugary foods and drinks
3. Visit the dentist regularly, as often as they recommend.
Despite vast improvements in the UK's oral health landscape over the last 40 years, there is still room for improvement. National Smile Month aims to educate people about the need for good oral health. A number of life-threatening diseases have been linked to poor oral health in the last 24 months, and Forest and Ray Dental Practice will be raising awareness of these possible links and urging good oral hygiene practice during the campaign and beyond.
Chief Executive of the British Dental Health Foundation, Dr Nigel Carter OBE said: "I'm delighted that Forest and Ray Ltd has joined the thousands of organizations in engaging with National Smile Month. It is a great reflection of local community spirit and an excellent way to promote good oral health."
We are participating by disseminating promotional materials in our clinic in our waiting room, so that the most amounts of patients can be made aware of the goals of the initiative.
Furthermore we offer free consultation* and 'National Smile Month' frisbees for those 
new patients who visit our clinic

Forest & Ray Dental Clinic – "A place to go to put a smile back on your face" – Daily Mirror
For more information please visit www.smilemonth.org
*Consultation fee is 37 GBP. In case of treatment it will be deducted from the total price
Offer is valid while supplies last