This weekend our dentistry had a stall at the Anti Ageing Show in London, which was a great experience for us, and hopefully for our patients as well. The show was visited by approximately 10000 people during the two days, all of them wishing to look and feel healthy, happy and youthful both inside and outside.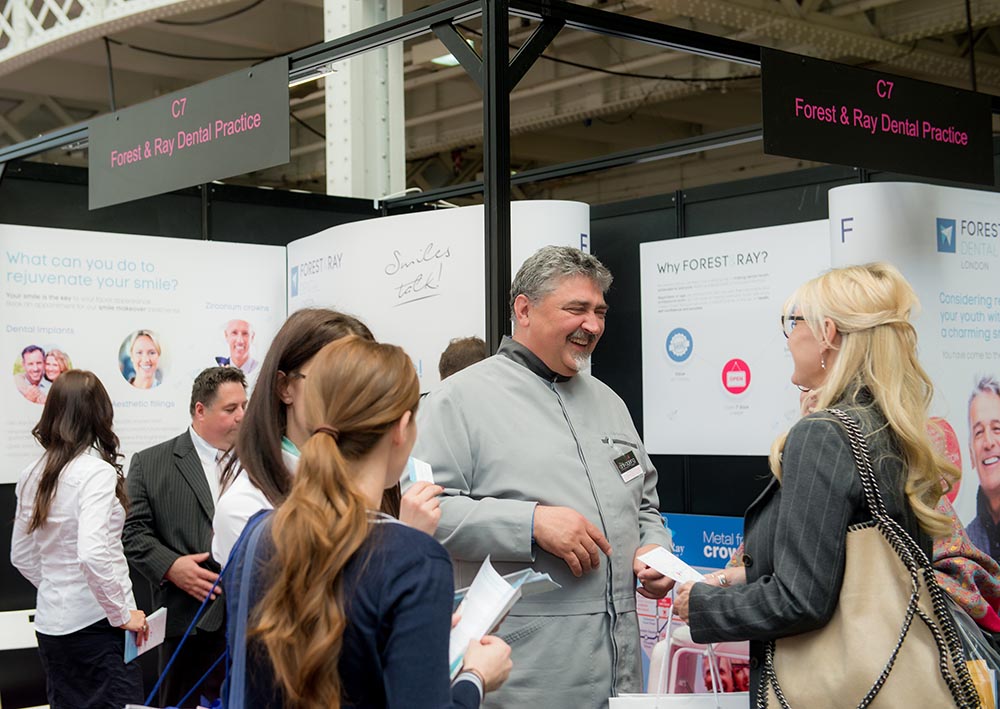 There was no shortage of options for those who wished to beautify and rejuvenate; besides numerous beauty clinics, hairdressers, skin care product houses, our company, Forest & Ray represented professional cosmetic and restorative dentistry, because, as we all know, beauty starts with a healthy smile. Our goal was to offer treatments that will guarantee our patients a beautiful, healthy smile again, regardless of their age.
We offered a free consultation for everyone at the Show, and our friendly, experienced dentist, Dr Laszlo Kolozsvary was visited by almost 80 people during the 2 days of the event. They were all invited to a free consultation to our clinic and they were given useful advice on the dental treatments they need to make their smiles look beautiful and healthy again.
It was truly an honour to see the smiling faces of our patients, knowing they are in the best of hands and there is nothing that could not be solved when it comes to having a youthful smile. We hope we will meet you all at the Anti Ageing Show 2016 next year!