Don't be surprised if your local dentist soon pops up the sign 'Crowns while you wait'. The dental industry has hopped onto the 3d bandwagon, cascading waves of new advances in materials and possibilities into the dental marketplace.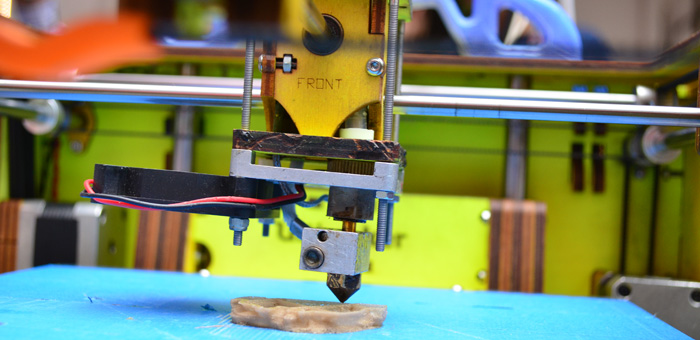 CAD/CAM rendering is already a staple of bespoke dentistry, but a host of new printing materials have broadened the range of possibilities. 3D Systems has just released the PearlStone, providing a new option for fabrication similar to dental stone (dental plaster). Industry leader Objet is in on the action as well, promoting the printing of molds, working models, and mouthguards.
But industry leader Sirona looks to bag first prize with crowns or bridges made quite literallywhile you wait. With the comparatively low package price of $100,000 for both scanner and printer, the market could soon see an increase in truly affordable dental solutions.
Don't fret for your favorite fabricator just yet. Current scanners can't penetrate the gum line, making the process only relevant for visibly damaged areas. And even with printers able to handle microscopic detail, it still takes a fine human hand to replicate the random variations of a natural tooth.