Westminster Bridge is a road-and-foot-traffic bridge over the River Thames in London, linking Westminster on the west side and Lambeth on the east side.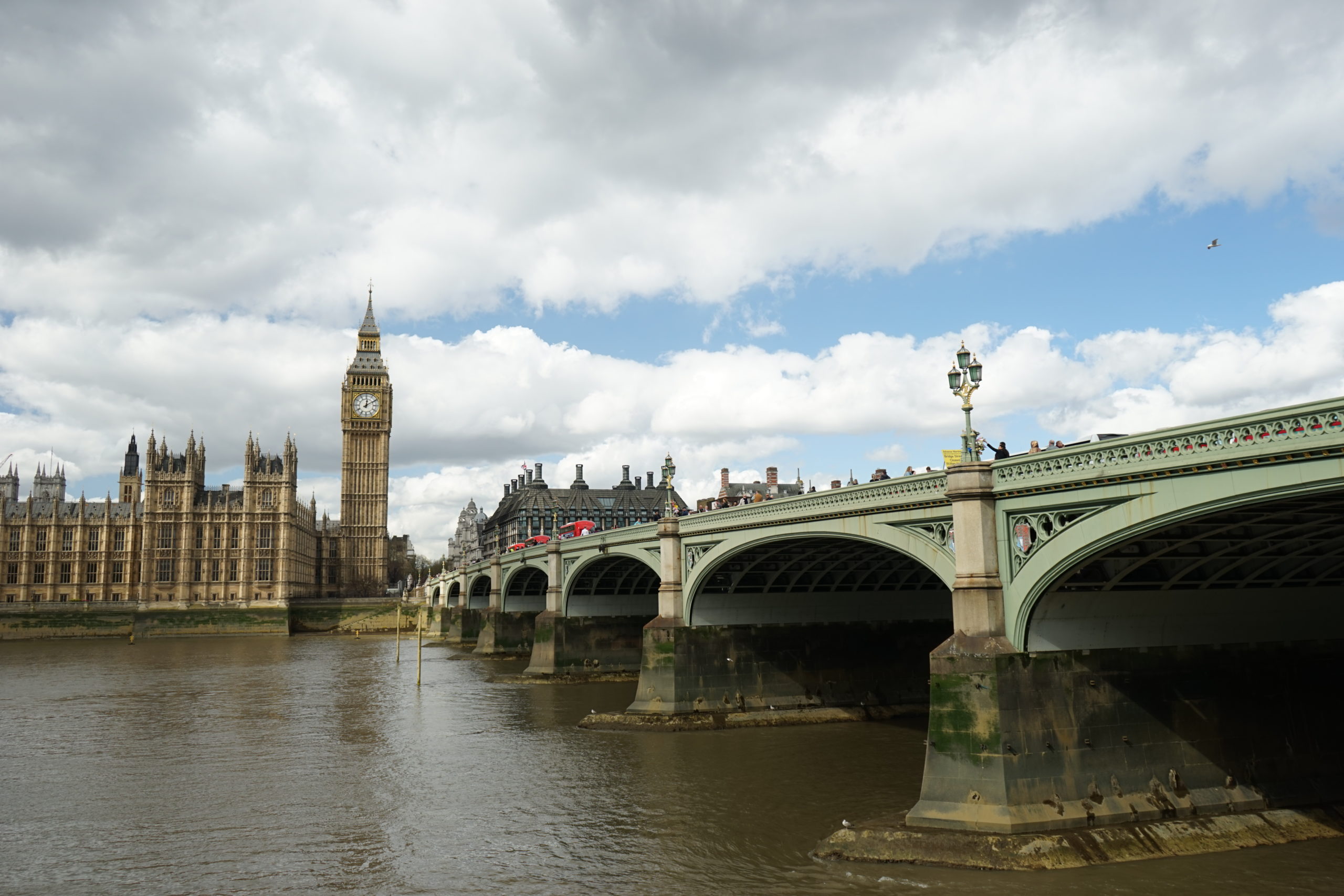 The bridge is painted predominantly green, the same colour as the leather seats in the House of Commons which is on the side of the Palace of Westminster nearest to the bridge, but a natural shade similar to verdigris. This is in contrast to Lambeth Bridge, which is red, the same colour as the seats in the House of Lords and is on the opposite side of the Houses of Parliament.
In 2005–2007, it underwent a complete refurbishment, including replacing the iron fascias and repainting the whole bridge. It links the Palace of Westminster on the west side of the river with County Hall and the London Eye on the east and was the finishing point during the early years of the London Marathon.
The next bridge downstream is the Hungerford Bridge & Golden Jubilee Bridges and upstream is Lambeth Bridge. Westminster Bridge was designated a Grade II* listed structure in 1981.