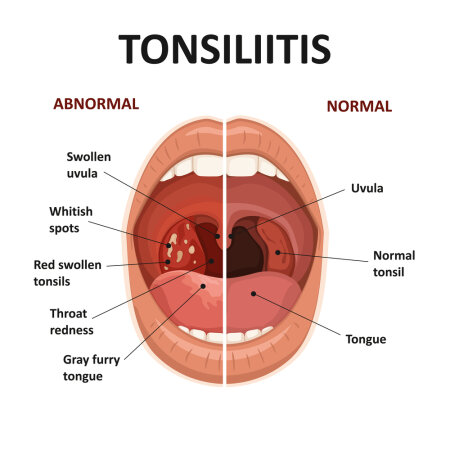 Tonsilloliths, also known as tonsil stones or tonsillar calculi (singular: calculus), are clusters of calcified material that form in the crevices of the tonsils (tonsillar crypts). While they occur most commonly in the palatine tonsils, they may also occur in the lingual tonsils.
Tonsilloliths have been recorded weighing from 0.3g to 42g . They are composed mostly of calcium, but may contain other minerals such as phosphorus and magnesium, as well as ammonia and carbonate. Protruding tonsilloliths may feel like foreign objects lodged in the tonsil crypt.
They may be a nuisance and difficult to remove, but are usually not harmful. They are one of the causes of halitosis (bad breath). While true tonsillar stones are rare, small areas of calcification or concretions are relatively common.