The Old Vic is a theatre located just south-east of Waterloo Station in London on the corner of The Cut and Waterloo Road. Established in 1818 as the Royal Coburg Theatre, it was taken over by Emma Cons in 1880 when it was known formally as the Royal Victoria Hall.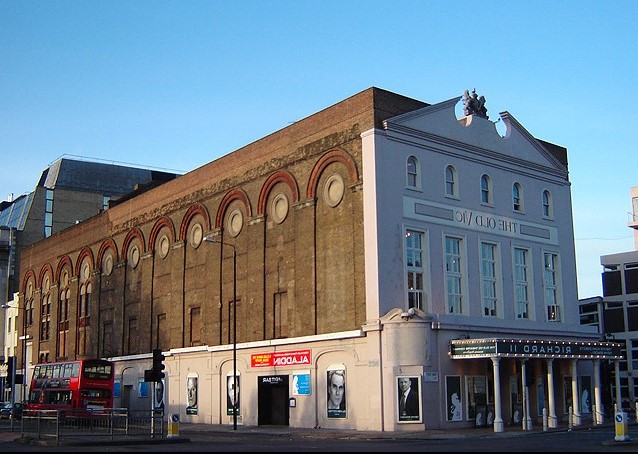 In 1898, a niece of Cons, Lilian Baylis assumed management and began a series of Shakespeare productions in 1914. The building was damaged in 1940 during air raids and it became a Grade II* listed building in 1951 after it reopened. It was also the name of a repertory company that was based at the theatre and formed the core of the National Theatre of Great Britain on its formation in 1963, under Laurence Olivier.
The National Theatre remained at the Old Vic until new premises were constructed on the South Bank, opening in 1976. The Old Vic then became the home of Prospect Theatre Company, at that time a highly successful touring company which staged such acclaimed productions as Derek Jacobi's Hamlet. However, with the withdrawal of funding for the company by the Arts Council of Great Britain in 1980 for breaching its touring obligations, Prospect disbanded in 1981. The theatre underwent complete refurbishment in 1985. In 2003, Kevin Spacey was appointed as new artistic director of the Old Vic Theatre Company which received considerable media attention.