Inner London is the name for the group of London boroughs which form the interior part of Greater London and are surrounded by Outer London. It became fixed as an area for statistics in 1847 and was used as an area of local government from 1855 to 1965 principally as the County of London or earlier as the Metropolitan Board of Works Area (metropolis).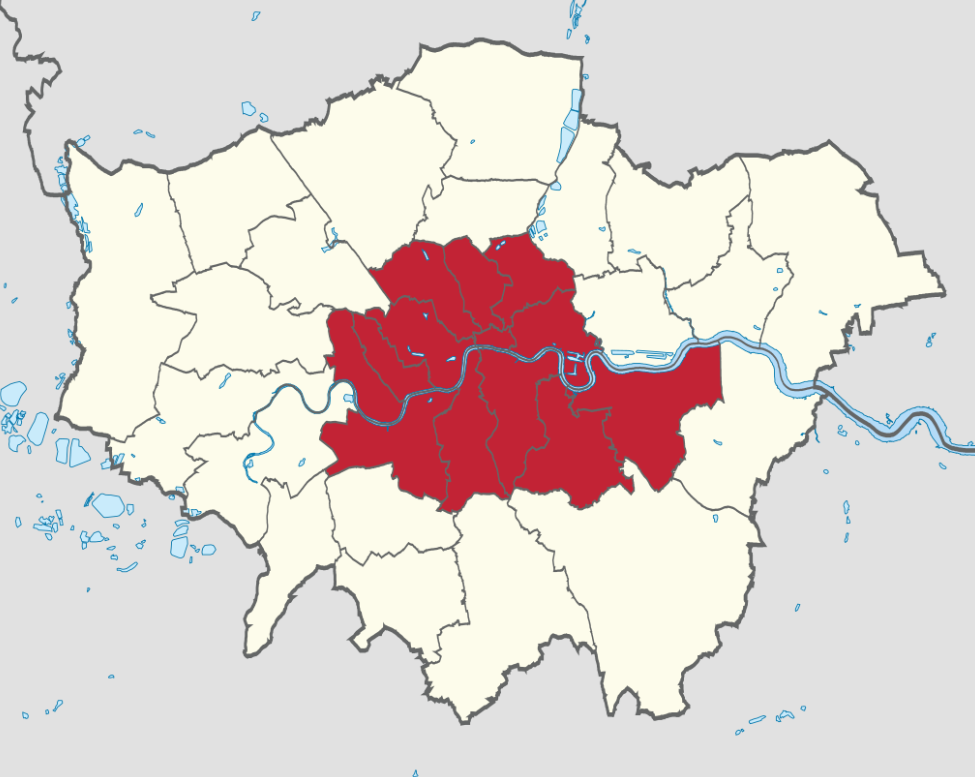 It now has two common definitions. The first is the statutory definition delineated in the London Government Act 1963, comprising twelve Inner London boroughs and almost identical to the County of London that was abolished at the same time. The second is the definition used by the Office for National Statistics comprising eleven of the statutory Inner London borough. The area covered by the London postal district is sometimes referred to as 'Inner London'.
The main difference between Inner and Outer London boroughs between 1965 and 1990 was that the councils of the inner boroughs were not local education authorities and there was a single Inner London Education Authority for the area, including the City of London. The inner borough councils became local education authorities on 1 April 1990. The statutory Inner London boroughs are: Camden, Greenwich, Hackney, Hammersmith and Fulham, Islington, Kensington and Chelsea, Lambeth, Lewisham, Southwark, Tower Hamlets, Wandsworth, Westminster. The City of London was not designated as an Inner London borough, but the Corporation of London is usually classed as an inner London local authority.