London Heathrow Airport is a major international airport in West London, England, United Kingdom. Heathrow is the busiest airport in the United Kingdom and the busiest airport in Europe by passenger traffic. Heathrow is also the third busiest airport in the world by total passenger traffic. In 2014, it handled a record 73.4 million passengers, a 1.4 increase from 2013.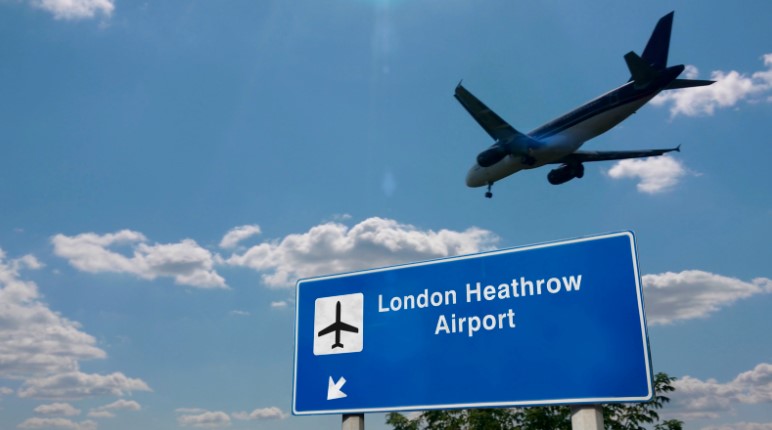 Heathrow lies west of Central London, and has two parallel east–west runways along with five terminals on a site that covers . The airport is owned and operated by Heathrow Airport Holdings, which itself is owned by FGP TopCo Limited, an international consortium led by the Spanish Ferrovial Group that includes Caisse de dépôt et placement du Québec and Government of Singapore Investment Corporation. Heathrow is the primary hub for British Airways and the primary operating base for Virgin Atlantic.
In September 2012, the British Government established the Airports Commission, an independent commission chaired by Sir Howard Davies to look at various options for increasing capacity at UK airports. The commission shortlisted two options for expanding Heathrow in its interim report in 2013, along with a third option for expanding Gatwick Airport. The final report, recommending which of the three options should go ahead, is due in mid-2015. The first phase of a new Terminal 2 complex opened in 2014. Terminal 5 was voted Skytrax World's Best Airport Terminal 2014 in the Annual World Airport Awards.