Gingivitis ("inflammation of the gum tissue") is a non-destructive periodontal disease. The most common form of gingivitis, and the most common form of periodontal disease overall, is in response to bacterial biofilms (also called plaque) adherent to tooth surfaces, termed plaque-induced gingivitis.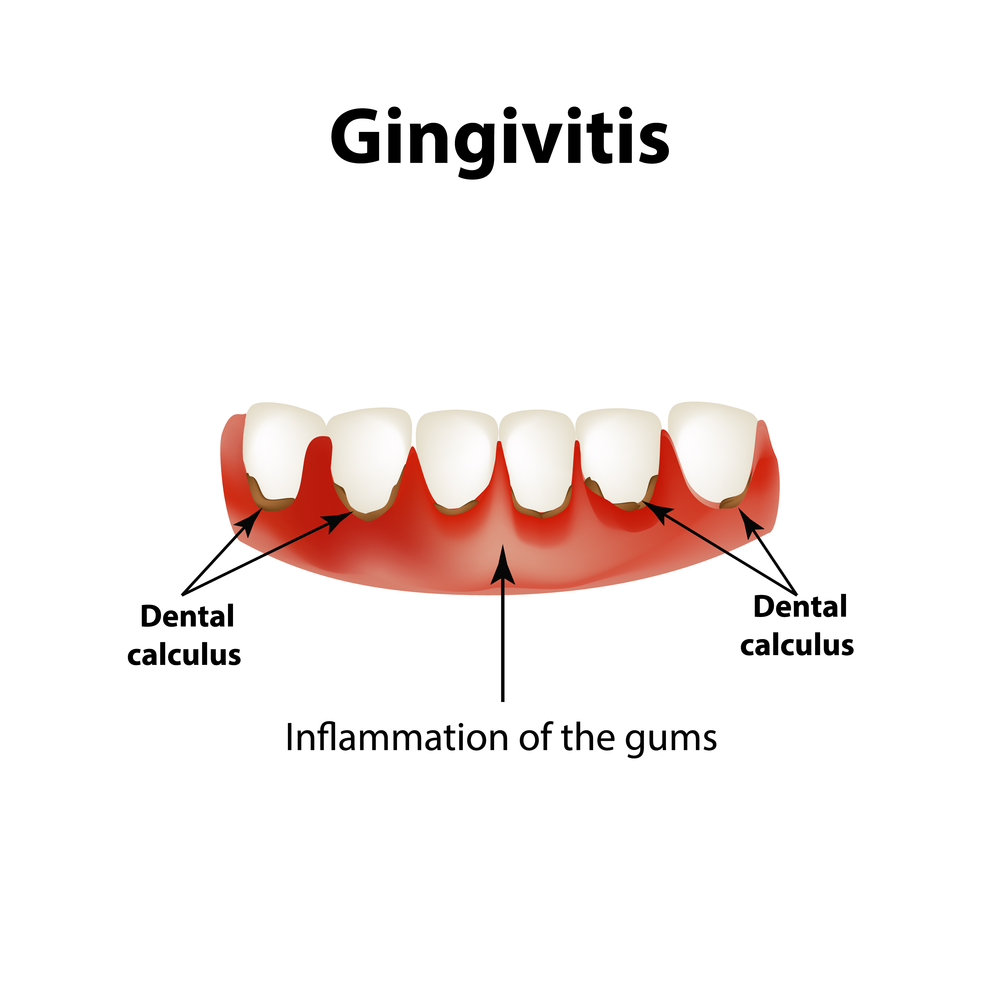 Gingivitis is reversible with good oral hygiene. However in the absence of treatment, or if not controlled, gingivitis can progress to periodontitis- where the inflammation results in tissue destruction and alveolar bone resorption, which can ultimately lead to tooth loss. While in some sites or individuals gingivitis never progresses to periodontitis, data indicate that periodontitis is always preceded by gingivitis.
Signs and Symptoms
The symptoms of gingivitis are somewhat non-specific and manifest in the gum tissue as the classic signs of inflammation:
Additionally, the stippling that normally exists in the gum tissue of some individuals will often disappear and the gums may appear shiny when the gum tissue becomes swollen and stretched over the inflamed underlying connective tissue. The accumulation may also emit an unpleasant odor. When the gingiva are swollen, the epithelial lining of the gingival crevice becomes ulcerated and the gums will bleed more easily with even gentle brushing, and especially when flossing.
Complications
Recurrence of gingivitis
Infection or abscess of the gingiva (periodontal abscess) or the jaw bones
Trench mouth (bacterial infection and ulceration of the gums)
Swollen lymph nodes
Associated with premature birth and low birth weight
Alzheimer's and dementia
A study from 2018 found evidence that gingivitis bacteria may be linked to Alzheimer's disease. Scientists agree that more research is needed to prove a cause and effect link. "Studies have also found that the bacteria P. gingivalis – which are responsible for many forms of gum disease – can migrate from the mouth to the brain in mice. And on entry to the brain, P. gingivalis can reproduce all of the characteristic features of Alzheimer's disease."