The British Dental Association (BDA) is the largest voluntary membership organisation for dentists in the UK. It headquarters is in Wimpole Street, London near Queen's College, in the City of Westminster, London. Its stated mission is to "promote the interests of members, advance the science, arts and ethics of dentistry and improve the nation's oral health."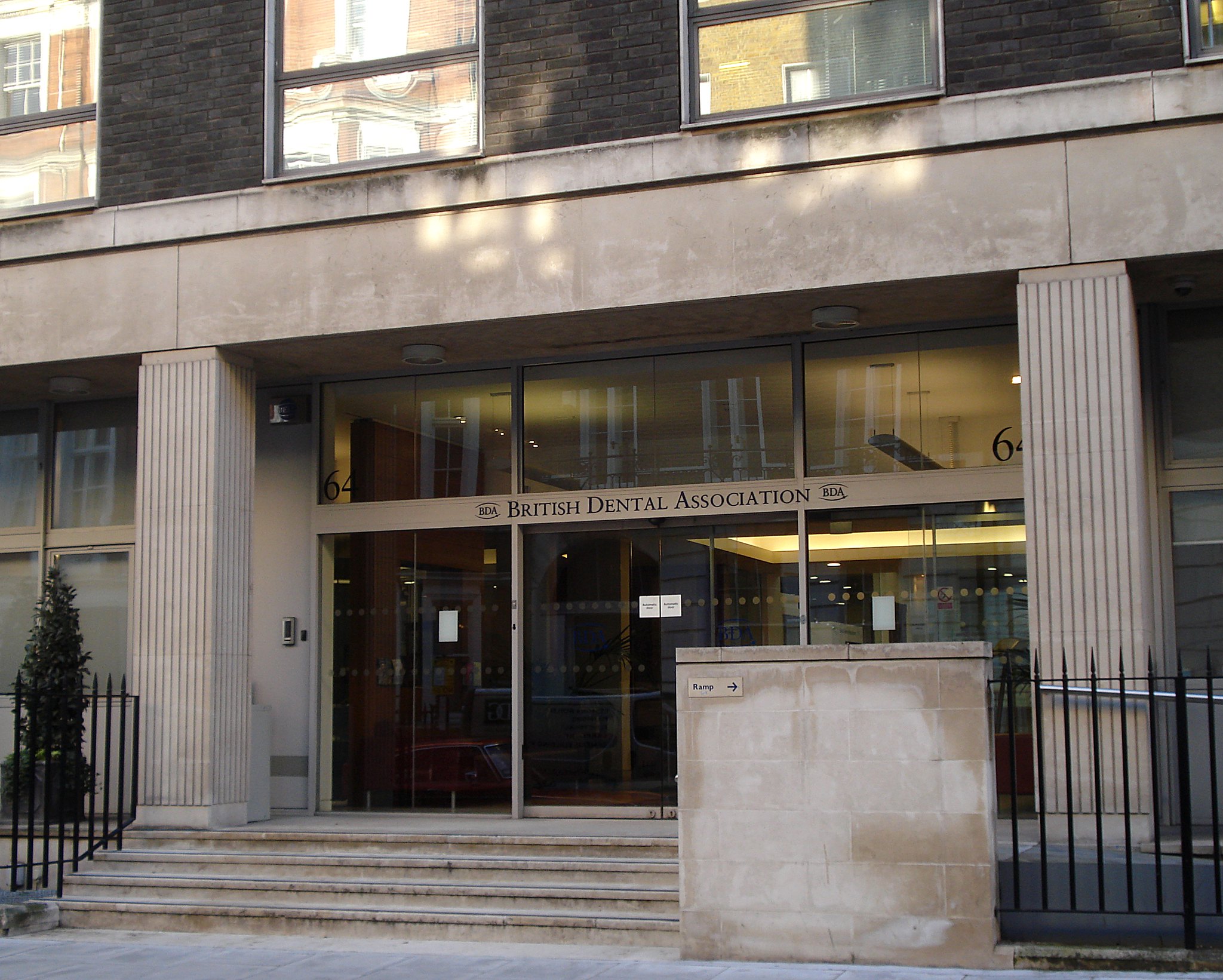 The majority of their 16,000 members include high street dentists, working in general practice providing both National Health Service (NHS) and private care, and those working in community and hospital settings, universities and the British armed forces.
Its museum in Wimpole Street holds the largest collection of dental material in Britain. It includes dental instruments, equipment, furniture, photographs, archives, fine and decorative art. The museum is maintained as a national resource for the dental profession, dental industry, researchers and members of the public and aims to promote an appreciation of dentistry today through an understanding of its past. The museum is a member of the London Museums of Health & Medicine.