In dentistry, amalgam is an alloy of mercury with various metals used for dental fillings. It commonly consists of mercury (50%), silver (~22-32% ), tin (~14%), copper (~8%), and other trace metals. Dental amalgams were first documented in a Tang Dynasty medical text written by Su Kung in 659, and appeared in Germany in 1528. In the 1800s, amalgam became the dental restorative material of choice due to its low cost, ease of application, strength, and durability.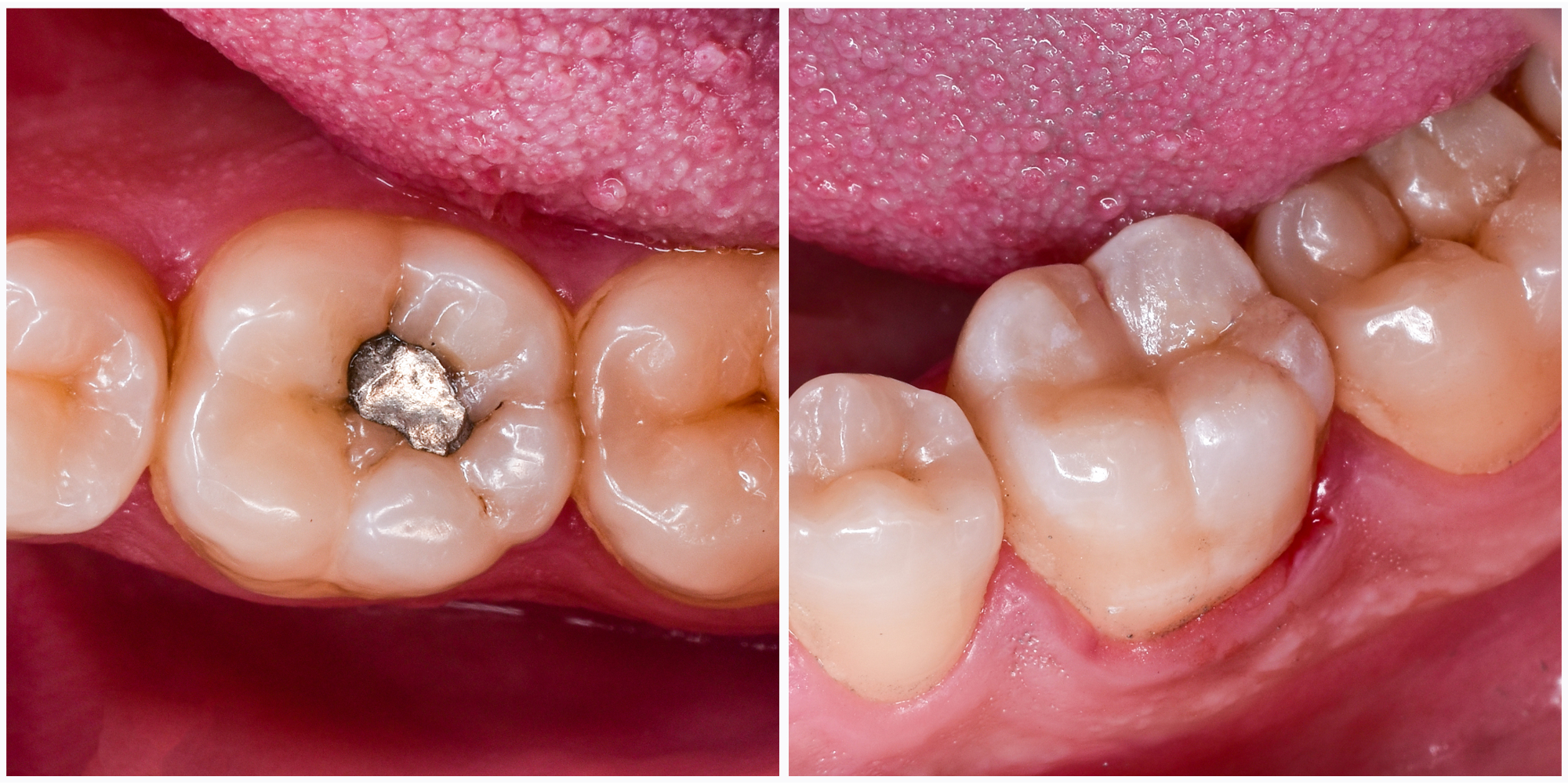 Recently however, its popularity has diminished somewhat. Concern for aesthetics, environmental pollution, health, and the availability of improved, reliable, composite materials have all contributed. In particular, concerns about the toxicity of mercury have made its use increasingly controversial.
Composite resins, or tooth-colored fillings, provide good durability and resistance to fracture in small- to mid-size fillings that need to withstand moderate pressure from the constant stress of chewing. They can be used on either front or back teeth. They are a good choice for people who prefer that their fillings look more natural.
Composites cost more than amalgam and occasionally are not covered by some insurance plans. Also, no dental filling lasts forever. Some studies show that composite fillings can be less durable and need to be replaced more often than amalgam fillings.