Dental X-ray W1, Holborn, Camden, Central London
We make full panoramic X-rays, bitewings and X-ray of single teeth as well. Many more complicated dental procedures require a dental X-ray as a prerequisite: root canal treatments, extractions, dental implants and orthodontics as well.
OPGs (panoramic X-rays)
Bitewings
Single tooth X-rays
X-ray machine on premises!
Dental radiography
Dental radiographs are a necessary procedure to many dental treatments. They may become necessary if you are planning on getting endodontics, meaning root canal treatments and any other treatments dealing with the inside of the teeth, dental implants, tooth extractions (especially wisdom teeth removal) and most oral surgery procedures. Because things change in your mouth very quickly, dental X-rays older than three months cannot be used as the basis of dental treatment. There are basically three different kinds of X-rays to choose from.
Single tooth X-rays
Sometimes only one tooth is affected by the dental treatment that will be performed. In these cases, an X-ray of a single tooth, or 2-3 teeth maximum is enough. This has the lowest dose of gamma radiation and is the easiest to make. Results from these X-rays are instantaneous, and anything the dentist wishes to see should be apparent immediately. Used frequently during root canals and easier tooth extractions.
Bitewings
Bitewing X-rays check the molars of a given side of your face, and are a little bit bigger and more complex than single tooth X-rays. These X-rays give an idea about what is going on in the back of the mouth, and how the teeth align and how the molars are doing. Usually, bitewing X-rays can give us information about the top and bottom row of teeth, the jawbones, and how well the teeth align. These are frequently used in orthodontics but can be used for tooth extractions and root canals.
Opg x ray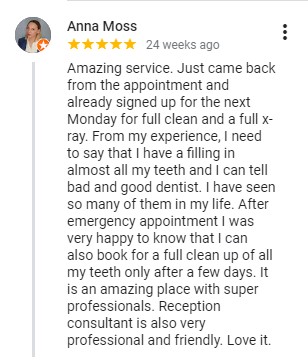 Panoramic dental X-rays (abbreviated as OPGs which indeed is an abbreviated form of the word Orthopantomagram) allow the dentist to view all of your teeth, their relation to one another, and how they are positioned in your jawbone. They are an overview of all of your teeth and they can give the dentist a very precise idea of how your teeth are aligned with one another. It will also reveal any infection, and what lies beneath your gum line, so that no surprises are had when the dentist ventures there. These types of dental X-rays can become necessary with orthodontic treatment, complicated oral surgery and wisdom tooth extractions, and many other dental treatments.
Wisdom Tooth X-ray
As we mentioned in the previous paragraph, wisdom tooth extractions might require panoramic dental X-rays, in order to assess the position of the wisdom tooth. If impacted, it might require oral surgery.
Carcinogenic?
While all X-rays are carcinogenic, they are no more harmful to your health than a walk through any European city that follow car traffic. The idea that X-rays are harmful has been hyped out of proportion on the internet, and many people are afraid of getting dental X-rays. They are necessary, and having an active bacterial infection in your mouth is a thousand times worse than a short blast of gamma radiation every few years.
Dental x ray cost in London

The panoramic dental x ray cost is £57.
The single tooth dental x ray cost is £19.

Tooth x-rays Infographic