A complex procedure necessary for saving a tooth in a state of decay, root canal treatment is very often what is needed to cure toothaches. When the infection spreads throughout the tooth, it is necessary to hollow it out and fill it up with antibiotics. This procedure takes more than one visit, usually around three.
We have an X-ray machine on site
Takes 3-4 visits with your dentist
In pain? Get an emergency appointment!
The only sure way for pain relief
Save that tooth, get a root canal treatment
Root canal treatments are one of the more advanced tools of conservative dentistry, aimed at keeping your tooth functioning for as long as possible. During a root canal treatment procedure, the inside of the tooth is removed, essentially killing the tooth, but reinforcing it, making sure it keeps good and can be in the mouth properly fulfilling its function for as long as a decade, depending on the circumstances. This is a last ditch effort to save the tooth, and is frequently the last procedure used before a tooth extraction becomes inevitable.
What does a root canal treatment entail?
A root canal treatment requires several trips to the dentist. During the first visit, the inside of the tooth will be removed, and the bacterial infection along with it. The root canals will be enlarged and shaped, and a medicated root filling will be provided in order to kill off the bacterial infection in the tooth. The face will likely swell up, and the process will need to be repeated several times in order to get all of the bacteria out. During subsequent visits, the root filling will be changed, and the tooth drained of pus.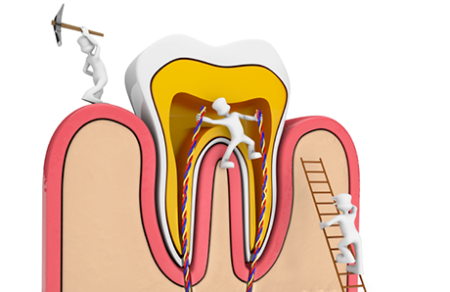 How does it strengthen the tooth?
The final root filling you will receive will be one that fills up all of the tooth, including the inside. This will result in a strengthened, albeit dead tooth, with no feeling that is not connected to the nervous system. This tooth is perfectly good and functional, provided that it is kept clean and taken care of properly. The tooth is thus strengthened and cleaned, and any infections and pain should be gone by the time the treatment ends.
How do I know if I need a root canal treatment?
If you see a very large cavity on your tooth, then you will probably need a root canal treatment, as the infection will have reached your tooth pulp and dentine. If a tooth that has already been filled once is hurting, then it is likely that you will need a root canal treatment. Molars are most often in need of a root canal, and if a tooth is sensitive to warmth, it is also likely that a root canal treatment is in order.
Root canal cost in London

The root canal cost is from £381.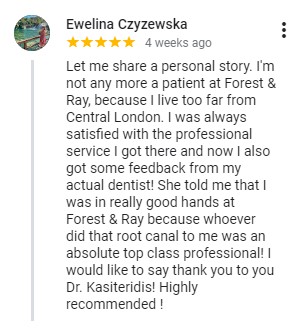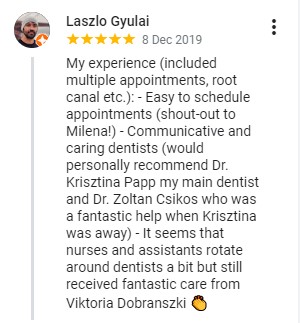 Root Canal Treatment Infographic