Dental prevention not only helps against oral diseases but can also alert you to the symptoms of other diseases that occur elsewhere in your body. That is why it is extremely important that when you visit your dentist, ask a few questions that will help you allay any concerns you may have.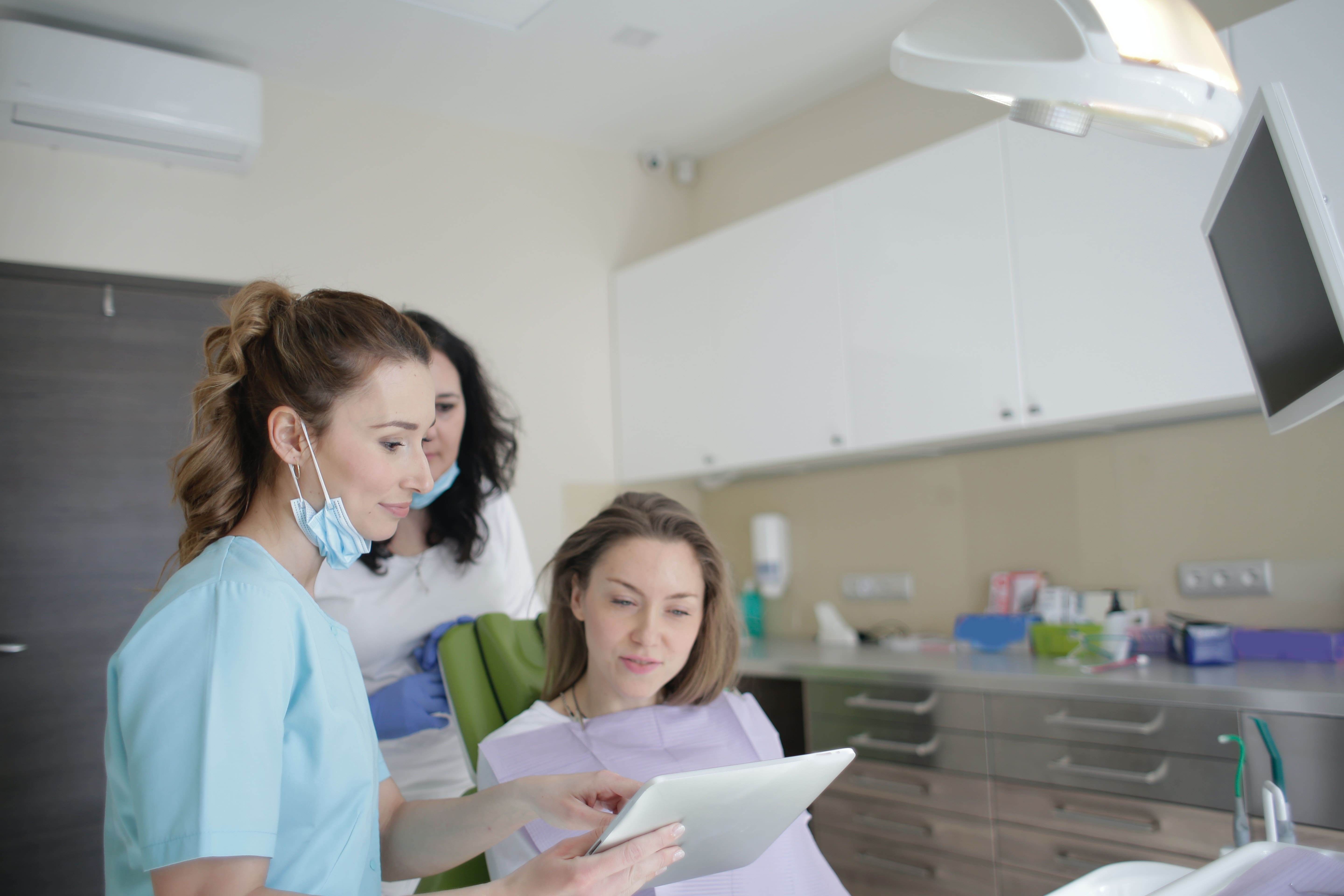 Sometimes it is difficult to start a dialogue, so we have gathered 5 questions that are recommended to ask during your next dental visit.
What is the condition of my teeth?
It is a simple and comprehensive question, so it is worth asking. If you have any concerns about your dental health, be sure to share this with your dentist, who will help you identify any problems and recommend the appropriate treatment.
How can I improve my oral hygiene habits?
Of course, we strive every day to adhere to the recommended oral care routine. However, depending on your individual situation, your dentist may suggest minor changes, such as changing the amount of fluoride used in your daily brushing. It is therefore worth asking if there is a need to redesign our oral care routine.
What kind of treatment would I need further?
Our dentist has the most information about the condition of our teeth. That is why he/she is happy to help you recommend further treatment. For example, the dentist can recommend a mouthguard against gnashing of teeth at night, or a teeth whitening procedure to make your smile brighter. You should ask for your dentist's opinion about your further treatment.
Is there any dental problem that is worth asking the GP?
Signs of many diseases appear as dental problems. Ask if your dentist will detect a sign of another illness, which is why you may want to take another type of medical examination.
Do I need other health information before dental treatments?
Our GP can provide valuable information to our dentist to help you develop a treatment plan. Medications, vitamin deficiencies, and certain conditions (such as diabetes) can affect the condition of our teeth, and knowledge about it can change our dental care plan.
At our dentistry, we provide a full oral and dental condition assessment for the patients treated by us during the six-month control examination, as well as perform a panoramic X-ray and oral cancer screening, and our dentists also provide personalized oral care advice.