We provide an indispensable deep cleaning treatment that your teeth need to remain healthy and fight off infections. Realistically your oral care at home is not enough, and you should have hygiene sessions every six months, to ensure that the roots of your teeth and gums are clean to the extent possible! If this is not done often, dental hygiene is classified as low.
Indispensable to retain good oral hygiene
Your number one preventative measure against serious oral diseases
Necessary before oral surgery and dental implants
Scale and polish in London
Even the most rigorous and careful at-home oral hygiene routine will leave the mouth with some trace amounts of bacteria because not all parts of the mouth are accessible when cleaning your own teeth. In a way even if you floss and use mouthwash, there is still the tooth roots and the areas beneath the gum line that accumulate bacteria and can be the cause of tooth decay, periodontitis also known as gum disease and countless other dental problems as well.
Every half a year or so, professional dental cleaning is needed as a preventative measure and an oral health booster. The best you can do is to see a dental hygienist near you to get proper advice on maintaining a good oral health!
A professional hygiene treatment or deep cleaning entails the hygienist cleaning out the food detritus and plaque or hardened tartar from the tooth surfaces and tooth gaps. It also entails root planing and a scaling, which means the dentist will remove all of the accumulated gunk from the gum line as well, and will also prevent the formation of cavities by spotting them early and removing the cavity agents. This session can also be tied in with an oral cancer screening and a consultation session, in case the patient needs any further dental treatments.
Hygienist appointments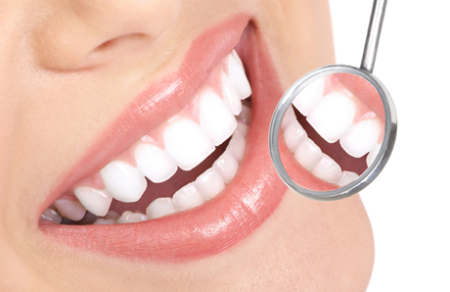 A dental cleaning can be thought of as an investment for our patients and as such, it is one that will save you a ton of money in the future. Oral hygiene sessions are classified into three categories, each with a set price.
Depending on which category your oral hygiene stands at, the work needed and how much chair time is needed will be different. Our dental hygienist highly recommends a consistent twice a year hygiene appointment to prevent expensive and potential painful dental treatments which may be needed in the future.
The shortest hygiene session is around 20 minutes, while the longest lasts about one hour, but is reserved for only the most extreme cases, and these sessions can last shorter the more frequently you get them. As a true time saver, we recommend getting the treatment every half year check-up which is a necessary part of your oral health and is highly recommended.
Airflow Hygiene Sessions and Teeth Whitening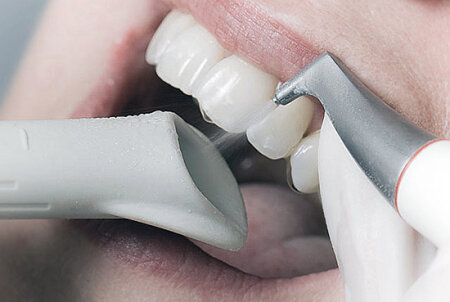 This unique teeth whitening session has the advantage of being the most gentle method of teeth whitening but is also highly effective at removing stains and plaque from the tooth surfaces.
The Airflow device uses a high powered stream of sodium bicarbonate, water and air to remove stains from the affected teeth. The effect is similar to a scale and polish session, where the polishing makes the teeth surface really smooth.
Treatment Process
The powdered sodium bicarbonate removes stains from the tooth surfaces, while the water washes them off of the affected areas. The result is the smile that has a natural polish and white shine to it.
The treatment does not damage the tooth enamel (our hygiene service consists of a careful clean) and after the polishing that is part of this treatment, plaque will not be able to stick to your enamel.

We highly recommend this treatment to anyone who smokes, drinks coffee or tea, or to anyone who has a tendency to accumulate tartar, or have gingivitis or periodontitis. Tartar removal with Airflow technology is a part of periodontitis treatment.

Teeth cleaning cost in London

The teeth cleaning cost in London is  from £87 (done by hygienist).
The dental hygiene treatment price is from £117 (done by dentist).