There are pros and cons to whitening your teeth in-office or at home. For great results fast, in-office whitening is ideal as it will only take one to two hours. Home teeth whitening, on the other hand, may take two weeks of one to two hour daily applications. Some patients start with in-office and continue the teeth whitening at home.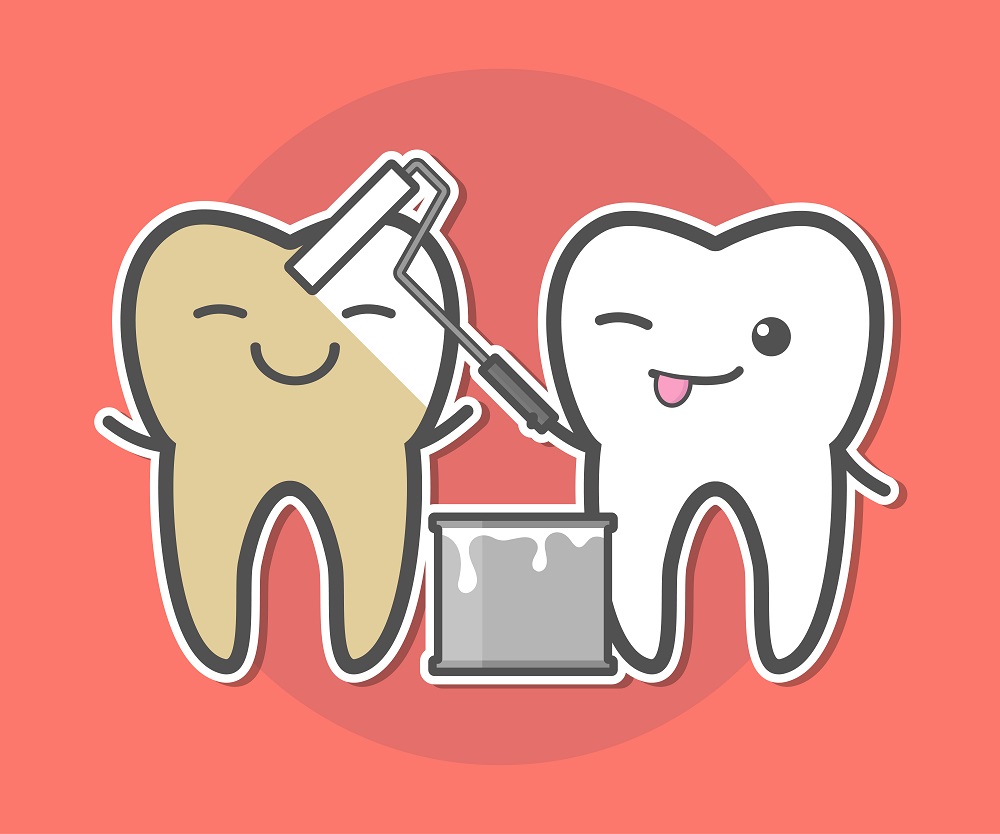 Both teeth whitening procedures ultimately produce the same result- a beautiful, confident smile.  Regardless of your choice, the dentist needs to evaluate initial tooth colour, areas of enamel wear, and existing restorations to pick the correct form of whitening for each patient. It is definitely the fastest way to whiter teeth and– face it– everyone would like things to be as quick and as easy as possible. That's why in-office treatment was created.
The In-Office, At Home Advantage
When having your teeth whitened in the office, there is no preparation for you, no homework, no fuss, no muss is involved. Just show up! And while all treatments work, some work better and some last longer. Many have found that the whitest result that lasted the longest is a combination of in- office and take-home products.
The combination of both office and home whitening works well. If you use just home whitening on a regular schedule like once or twice a week, it would whiten your smile as well.   But, if you are looking for the WHITEST that your teeth can get, dentist assisted treatment is best. The professional, human element is the key to whiter teeth safely. So, don't be tempted to buy kits over-the-counter or on the Internet. Not only are they not made to fit your mouth exactly, it may be that bleaching isn't suitable for you, especially if you have gum disease or crowns.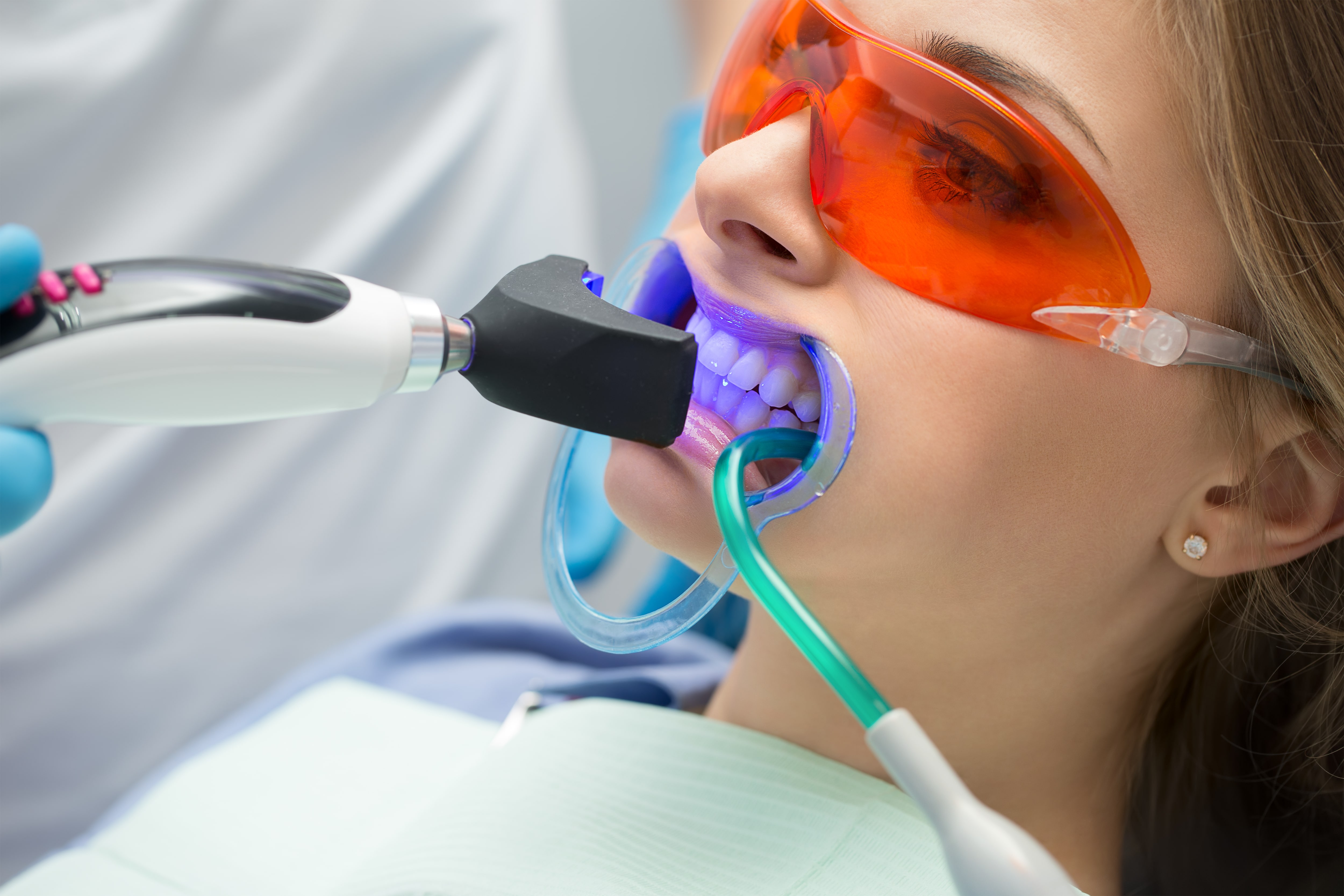 When Considering Home Teeth Whitening
There is absolutely no difference between the whitening gels sold online or from the dentist. So it is best to purchase whitening gel from an online teeth whitening retailer with a dentist's guidance. Professional supervision, therefore, ensures effectiveness and safety. That's why whitening teeth at home is big business. But there are a wide range of options for consumers to choose from. The most important thing to look for in at-home kits is that they fit the size and shape of your teeth. Example, whitening strips are straight across and your teeth are scalloped.
Next, make sure the at-home bleaching kits cover your whole tooth otherwise you will have two-toned teeth or irritated gums. This is just another reason why whitening teeth at home is best done with a dentist's oversight. Not to mention that the dentist is in the perfect place to examine your teeth for any existing problems- such as gum disease- before you begin your home teeth whitening. Typically, at home whitening systems get your teeth up to 2-6 shades whiter with nightly treatment. The in-office treatment may get your teeth about 8 shades whiter.
So, going the over-the-counter (OTC) route may not give you the dramatic whitening results that you desire. Even if you're planning on using OTC home teeth whitening kits, you should consult us because only the dentist can provide pivotal insight about how effective whitening may be given your specific mouth. Also, if you've decided to go it alone, be careful. When using the over-the-counter bleaches, there is a chance your teeth may get over-bleached. Professional Forest & Ray advice beforehand can prevent this from occurring.
When you factor in the time element and the many materials you have to buy if whitening at home, you will discover there is not a great deal of difference between the two whitening options. But, either way, it is recommended that the best time to begin an at-home whitening regimen is after a professional dental cleaning. This can help you achieve the best results.
So… when beginning your teeth whitening quest and trying to decide whether the dentist's chair or at home is better. Start with a consultation and possibly a cleaning with us at Forest & Ray. We will demystify the teeth whitening mystery. We are conveniently located for you in the heart of the city. Contact us today!