The internet is chock full of reports and articles detailing how somebody lost all of their tooth enamel and even their life to a tooth whitening session. Such clickbait articles are never to be trusted as factual information, but does that mean that there is absolutely no truth in what they are saying? Is tooth whitening harmless, or are there hidden dangers to be aware of?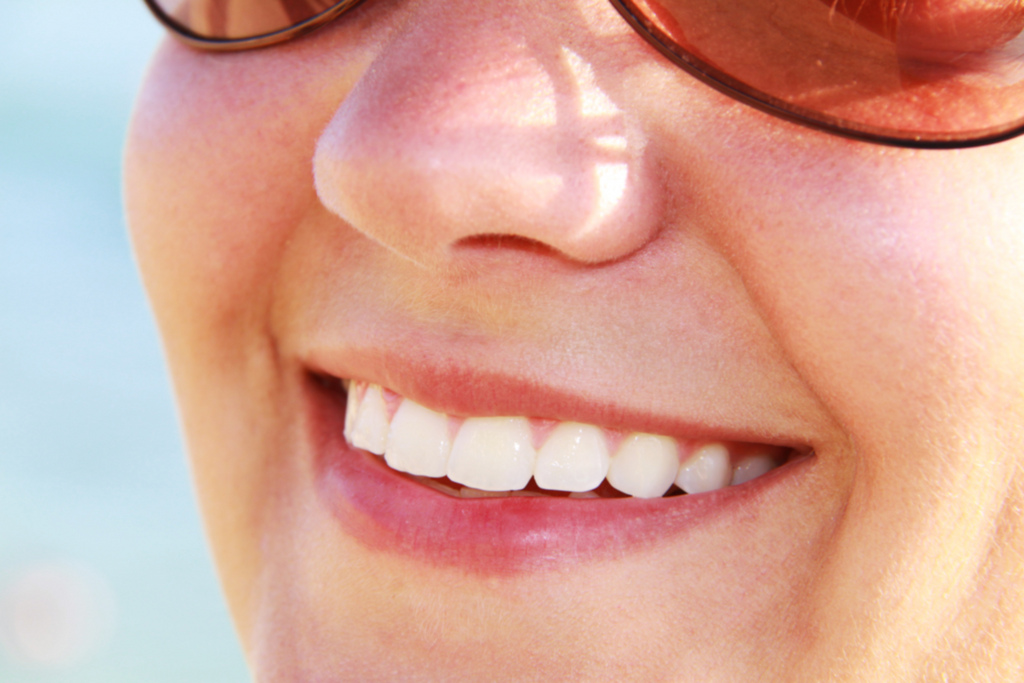 Chairside tooth whitening
First of all, tooth whitening is completely safe if completed by an expert dentist. They use the suitable materials in the right concentration and places them on the teeth, with professional tools, making sure your gums and soft tissues stay unaffected. Through an oxidation process, the tooth whitening gel releases the harmful substances stuck in the tooth enamel, this is basically the method of tooth whitening, the result of which can last for a lifetime if you have perfect dental hygiene.
Tooth whitening home kit
But after all, we are only humans, eating, drinking coffee, maybe even smoking, but still, we can have treatments once in every 1-2 years at home with the kits we can buy at our dentists. This home kit consists of a personalised pair of trays, made with the help of the study model of your teeth, to make sure it protects the soft tissues and a whitening gel of a lower concentration level.
What can go wrong with tooth whitening?
If the tooth whitening gel gets out of the tray and into your mouth, there may be some unwanted consequences. An inappropriately applied gel can hurt your soft tissues!
But unless there is an unfortunate accident or mishap, and unless you fail to apply it properly, you should not experience any problems at all. The new active ingredient that is used in these tooth whitening gels for the home kit is carbamide, which is a very biocompatible substance and can easily be diluted with water. This new material is very effective but does not dissolve the tooth enamel.
Over whitening
The colour of your teeth is something you are born with, it cannot be brightened until no ends. However, some patients still wish for teeth brighter than their genetics provides, therefore they want to whiten their teeth too often. The professional dentist will not allow this, instead, he will warn the patient that this is called over whitening, and will not result in an even whiter smile.  Book an appointment with us and ask to see how bright we can make your smile!