If you are not confident of your smile, then why not get a new smile with dental veneers? The secret in the celebrity smile is now available here, at an affordable price!
Non surgical
Thin and elegant porcelain layers
Get the smile you always wanted, for less
Ideal if you want fast results
Porcelain Dental Veneers W1, Camden, Central London
A lot of individuals believe they can stay with their shape, size, and form of teeth forever without having the ability to change them. However, any aspect of your teeth can be changed, and our dental veneers are one of the ways it can be done!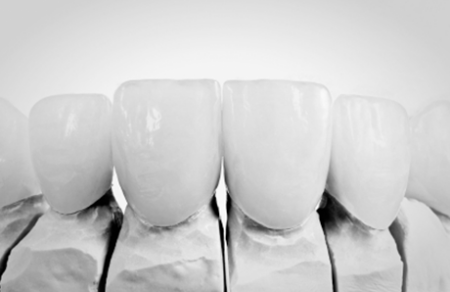 What are dental veneers?
Dental porcelain are a thin layer of tooth-coloured that is adhered to your teeth. With dental veneers, you are simply covering your natural teeth and attaching another layer of a tooth-like material to achieve the look you wish to achieve. In this way, any aspect of your teeth can be changed with dental veneers: their shape, their size, their colour, anything.
Your teeth are first filed down and then shaped accordingly to the dental veneers. Then our dental laboratory will make the dental veneers that you wished for, in the size and shape they need to be in. This way you will basically receive new teeth, or at least the appearance of them. It is important to note that you need to get any other dental problems fixed first and foremost, and only then can you get dental veneers, otherwise, you run the risk of exacerbating any dental conditions you may have had to begin with.
The process of getting dental veneers
Dental veneers can take up to a week! First, you need to attend our practice for a consultation session with the dentist. During this session, you will need to describe to the doctor exactly what you wish to improve.
We recommend observing and looking at your smile first, and deciding what exactly it is you wish to change, and where it is in the mouth. After this, you and the dentist can come to an agreement of where you will get veneers, how many of them you will need and what they will look like. After this, the dentist will adjust your original teeth to be able to house the dental veneers. This means a thin layer will be taken off of the tooth surfaces, and the length and other aspects of the teeth will be adjusted.
You will get temporary veneers that will cover your filed and shaped original teeth until the dental laboratory has a chance to make your dental veneers. After this session you will always need to wear some kind of dental veneer, so make sure that you have given a long, hard thought as to what kind of smile you want, and that you are committed to the idea of wearing dental veneers from here on in.
The cost of dental veneers
It is difficult to pinpoint a price without first knowing how much work there is going to be. If you go to our price list, you may see this reflected in the fact that several prices are listed. While the individual dental veneers themselves have a price, it is also the process of adjusting and shaping your actual teeth that also incurs a fee that is difficult to tell without first seeing the patient. This is why all dental veneer patients have several consultation sessions first, so that we can set a price that can be right, and that we can get a good idea of what exactly we will be changing.
The dentist will present you with a treatment plan before starting work on dental veneers, this way you can budget for it, and make the informed decisions you need to in order to get dental veneers. If you are interested in getting dental veneers, call our friendly customer care staff, and book an appointment to one of our expert dentists today.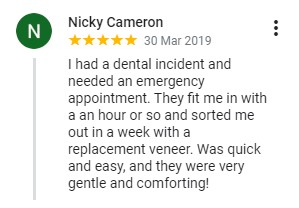 Veneers cost in London
The dental veneers cost is from £949.
Veneer recementation cost is from £149.